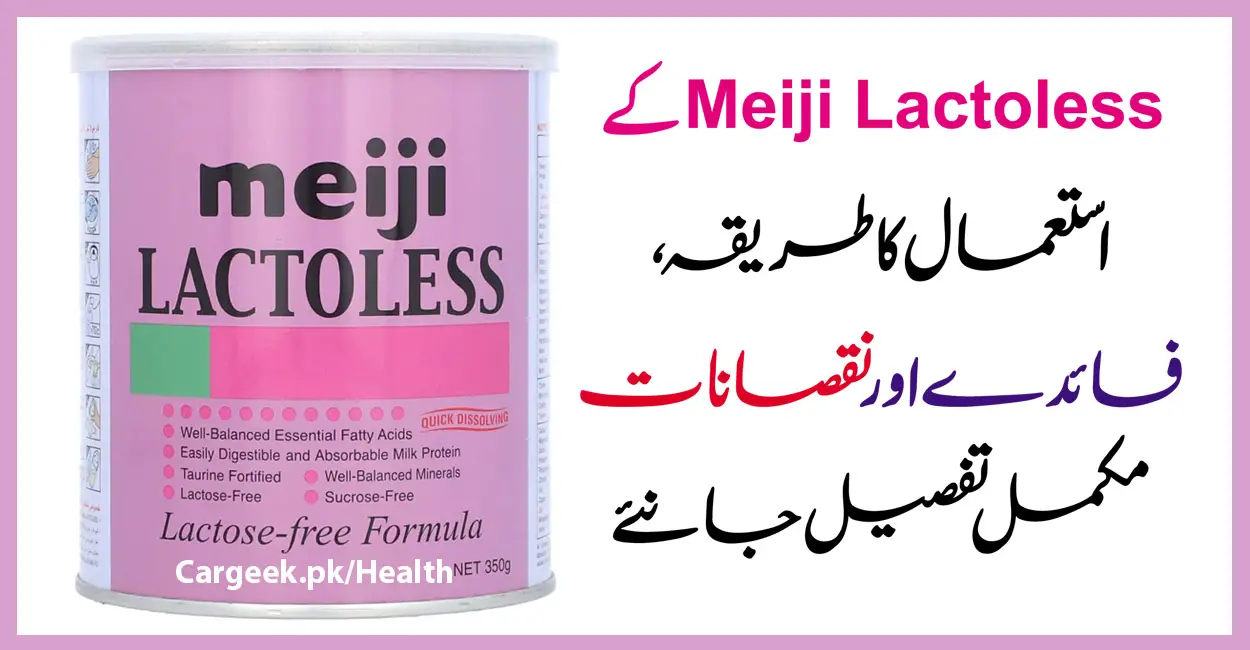 When it comes to feeding a newborn baby, it is essential to provide them with complete and balanced nutrition. However, some babies are lactose intolerant and require a special formula to meet their daily nutritional needs. Meiji Lactoless milk powder is one such formula designed to provide complete nutrition to lactose-intolerant babies. In this article, we will discuss the Meiji Lactoless Benefits, its ingredients, dosage, Side Effects, and price in Pakistan.
Meiji Lactoless Benefits
Meiji Lactoless is a specially designed formula that is recommended for infants and children who have lactase deficiency, galactosemia, or transient lactose intolerance. This lactose-free formula is the perfect solution for babies who suffer from diarrhea or abdominal pains when consuming milk that contains lactose. It contains DHA, ARA, and Taurine support the nervous and immune systems, and improves digestion. DHA and ARA play a crucial role in the structure, function, and development of the brain, nerves, and eye.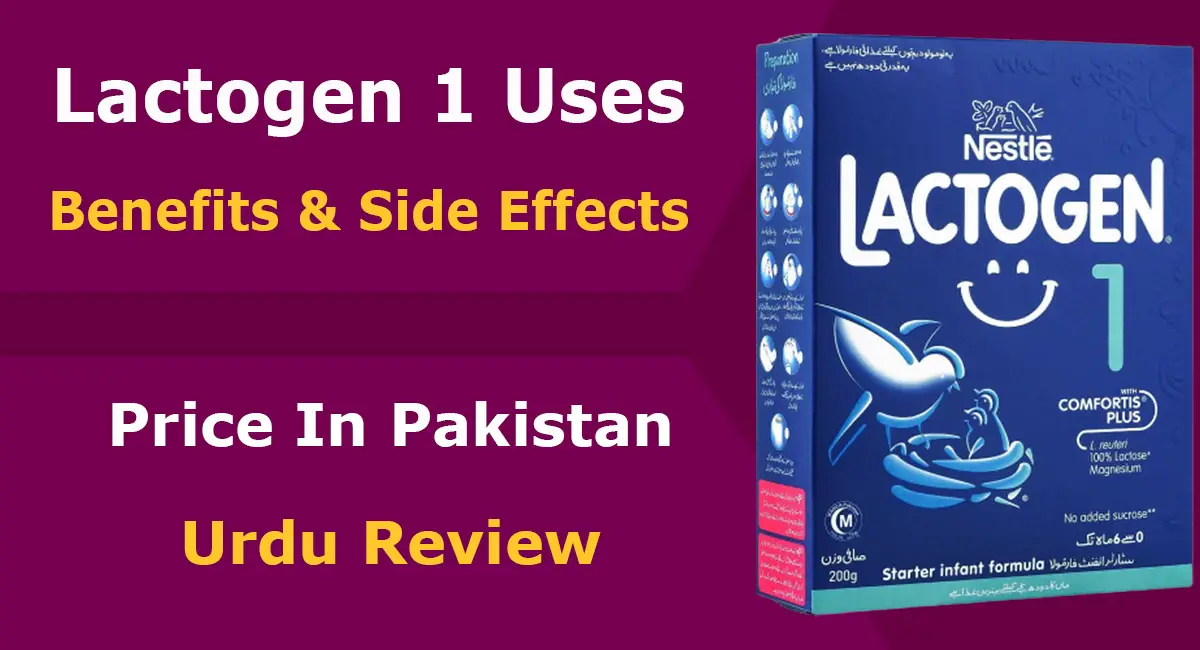 Taurine hydrates the newborn's body improves digestion, and strengthens the immune and nervous systems, making it necessary for brain and retina development. Meiji Lactoless also contains a balanced ratio of iron, calcium, and other minerals that tend to be lacking in typical baby food. Moreover, it is a complete nutritional dose for the baby with a sucrose-free formula.
Nutritional Value of Meiji Lactoless
Meiji Lactose-Free Formula is made of cow's milk protein with a well-balanced compound of fats, carbohydrates, vitamins, and minerals, ensuring that your baby gets all the essential nutrients they need to grow healthy and strong. With its lactose-free formula and carefully balanced ingredients, Meiji Lactoless is a trusted choice for parents looking for a safe and effective solution to lactose intolerance in infants and children.
Meiji Lactoless Milk Benefits in Urdu
How to use Meiji lactose-free formula for babies, including its preparation, and age limit for babies, in Urdu. Meiji Lactoless is recommended for babies aged 0 to 6 months.
Meiji Lactoless Ingredients
Meiji Lactoless milk powder contains the following ingredients:
Dextrin
Refined vegetable oils
Minerals
Vitamin A, B, C, D, E, & K
Glucose syrup
Calcium caseinate
Citric acid
Soybean lecithin
Cysteine
Taurine
How to Prepare Meiji Lactoless?
Before using this product, wash your hands properly.
Boil drinking water and let it cool down.
Mix the powder with water according to the feeding table provided on the packet.
Mix well to dissolve all the powder.
Meiji Lactoless Dose
The dosage for Meiji Lactoless milk powder depends on the age of the baby.
| Age of Baby | Feedings Per Day |
| --- | --- |
| 0-½ months | 7 |
| ½-1 month | 7 |
| 1-3 months | 6 |
| 3-12 months | 5 |
Meiji Lactoless Age Limit
The age limit of Meiji Lactoless is 1 day to 3 years for babies.
Meiji Lactoless Price in Pakistan
350gm Meiji Lactoless milk powder price in Pakistan is 1860 rupees.
Meiji Lactoless Side Effects
While Meiji Lactoless is generally safe for most infants and children but there are some possible side effects that parents should be aware of.
These symptoms usually resolve within a few days as the baby's digestive system adjusts to the new formula.
In rare cases, some babies may develop an allergy or sensitivity to one or more of the ingredients in Meiji Lactoless. Symptoms of an allergic reaction may include
Rash
Hives
Itching
Swelling
Wheezing
Difficulty Breathing
If your baby experiences any of these symptoms after consuming Meiji Lactoless, stop using the formula and contact your healthcare provider immediately.
Difference Between Meiji Lactoless and Lactogen 1
Meiji Lactoless and Lactogen 1 are both infant formulas, but they are manufactured by different companies. They have some differences in their composition and nutrient profiles.
Meiji Lactoless is a Japanese brand of infant formula. It is designed to be easier to digest. It is helpful for babies with sensitive stomachs or digestive issues because it contains a blend of probiotics and prebiotics to support digestive health, as well as vitamins and minerals that are important for infant growth and development.
Lactogen 1 is a brand of infant formula manufactured by Nestle. It will provide complete nutrition for infants up to 6 months of age. This milk formula contains a blend of proteins, fats, carbohydrates, vitamins, and minerals that are important for healthy growth and development.
Note: Please consult with a pediatrician or a qualified healthcare provider to determine the best infant formula for your baby.
Frequently Asked Questions
What are the symptoms of lactose intolerance?
Nausea, vomiting, flatulence, bloating, abdominal cramps, diarrhea, and shortness of breath.
Which minerals are present in Meiji Lactoless?
Calcium, magnesium, sodium, potassium, zinc, phosphorous, chloride, and iron.
How to know if my baby is allergic to this formula?
If allergic, the baby may show excessive crying, loose, watery stools, bloating, or vomiting.
Meiji Lactoless Benefits for Infants?
If your baby is suffering from watery loose motion, diarrhea, or is allergic to natural milk and cannot digest it, then this formula milk is the best option for your baby.
Can Meiji Lactoless use for loose motion in babies?
Yes, this formula is used and safe for loose motion (diarrhea). reference