Toyota Prius Hybrid Price in Pakistan, Pictures and New Features
Toyota is a top name in the brands of the manufactures of exciting and quality cars all over the world, and it has always served Pakistan with best vehicles. It has always looked to fulfill the requirements of the people.
It has launched its latest model Toyota PRIUS Hybrid car in Pakistan for the year 2016. The model is made in a way that it gives a perfect look both from its interior and exterior. Its charming look appeals most of the people and this is the reason of its success everywhere.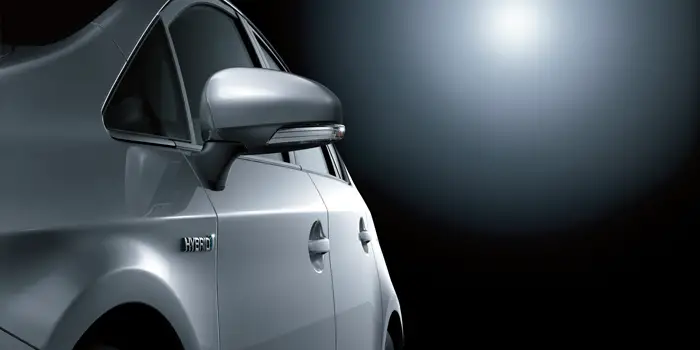 Performance
TOYOTA PRIUS HYBRID Car 2016 performs in a great way because it has a greater fuel economy along with environment friendly behavior.  It also has had acceleration and active braking system that makes it safe to use.
Hybrid Synergy Drive Technology
HSD technology is used to optimize the operation of a highly powerful and fuel efficient vehicle. This technology adds to the comfort and safety of its driving.
Some other great things about the New Model TOYOTA PRIUS are following,
>>> It has one of the best anti-theft systems which ensure that nobody apart from the person who has the right key will be able to start the car. It contains an immobilizer that doesn't let the engine run until the right key is inserted.  This feature is very important in every vehicle these days and TOYOTA PRIUS HYBRID 2016 is providing you with it in a perfect way.
See Also: Honda City New Model 2016 Price in Pakistan, Pics, Features
>>> It is a powerful car and it doesn't disturb the environment also. It is highly fuel efficient because it has an engine that is 1.8L 2ZR. It also contains Cooled EGR System and Electric Water Pump and in-take type VVT-I along with Atkinson Cycle. This makes it a safe and easy car to use.
Toyota Prius Interior Design
Its interior design is one of the most beautiful and comfort giving interior. It has multi information display and driving status. It also has Electronic shift lever and 8-speaker audio system.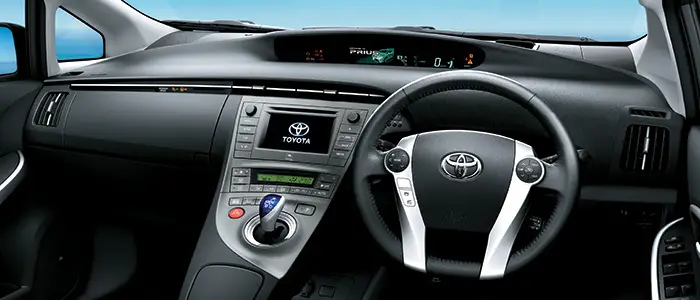 2016 TOYOTA PRIUS HYBRID Imported Car has a luxurious interior, you will feel sitting in a place where you can be entertained with a long drive in the most comfortable fashion. It also contains entry and push up start system and cruise control. New Model TOYOTA PRIUS HYBRID Vehicle also has heads up display and air conditioners of high quality.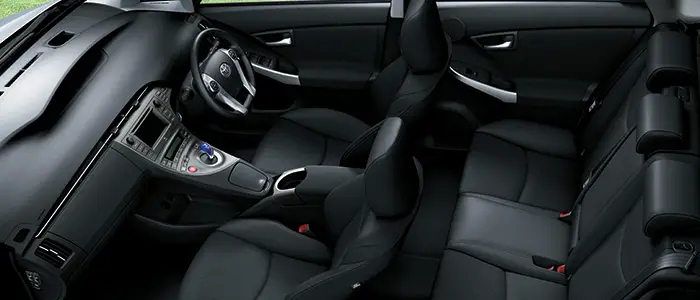 The other interior features it has are,
Portable music player connectivity
USB Port
Auxiliary audio jack
Touch panel of Audio system
Heads up display
Cruise control
Toyota Prius Exterior Design
Exterior is what makes the look of the car, and All new Model PRIUS Car has a perfect exterior that matches up to the expectations people have from it. It contains Variable intermittent wipers. It has a perfect shaped sleek and thin body.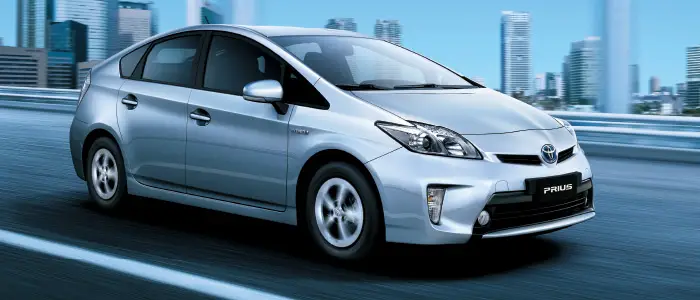 It also has intermittent rear wiper and Rear defogger. It has 4 doors and grilled bumper with splendid unique headlights. It also contains front and rear fog lights. It also contains an antenna on its rear side along with a beautiful boot.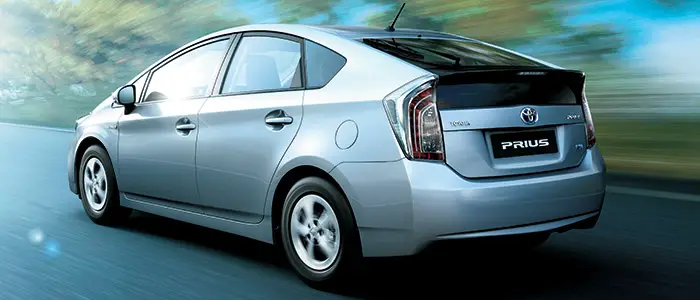 The other exterior features it contains are,
Alloy wheels that of 15 x 6.0 inches.
It also contains inside mounted spare tire and Temporary spare tire
It has Fixed liftgate window and Rear liftgate door
It also has the variety of colors available in it those are,
Red
Metallic black
Silver
Blue
Pearl
Super white
Winter gray

Toyota Prius Latest Model 2016 New Features
There are numerous features that are there in this car but those who stand out above are the following,
It has a width and height of 68.7 inches and 58.7 inches respectively.
Its length and ground clearance is 176.4 inches and 5.3 inches respectively.
Its fuel type is regular unleaded.
TOYOTA PRIUS HYBRID 2016 has the fuel tank capacity of 11.9 gal.
It has a range of 606.9/571.2 in miles.
Its curb weight is 3042 lbs.
Its drive type is front wheel drive.
Its transmission is continuously variable-speed automatic.
It has 16 valves and 4 inline cylinders.
It also has Simulated alloy steering wheel and Interior air filtration.
It contains Auxiliary audio input and USB with external media control and AM/FM stereo.
A New Feature that is Bluetooth wireless data link for hands-free phone is also there in this car.
Toyota Prius Price in Pakistan
Its price is around about 4.5 million in Pakistan.
Rs. 4,499,000/-
Bottom Line
It has a high price but it provides you with the services no other car does in Pakistan. So, the people who are looking to pay for quality they should try this car with very unique features. Best of luck.

Share This Article with Your Friends