Here is the E Driving License Download Copy Example on Your Mobile
Punjab Traffic Police launched the online e-driving license app. This new system allows the residents of Punjab to download the soft copy of their driving license on their mobile phones using the internet. Punjab police took this step to eliminate the excuse by citizens who forget to bring their driving license.
How to download the E-driving license on mobile?
Step 1:
Go to the official website of the DLIMS Punjab
Step 2:
Enter the CNIC number without dashes
Step 3
Enter your date of birth
Step 4
Tick the captcha and hit the VARIFY button. You are DONE.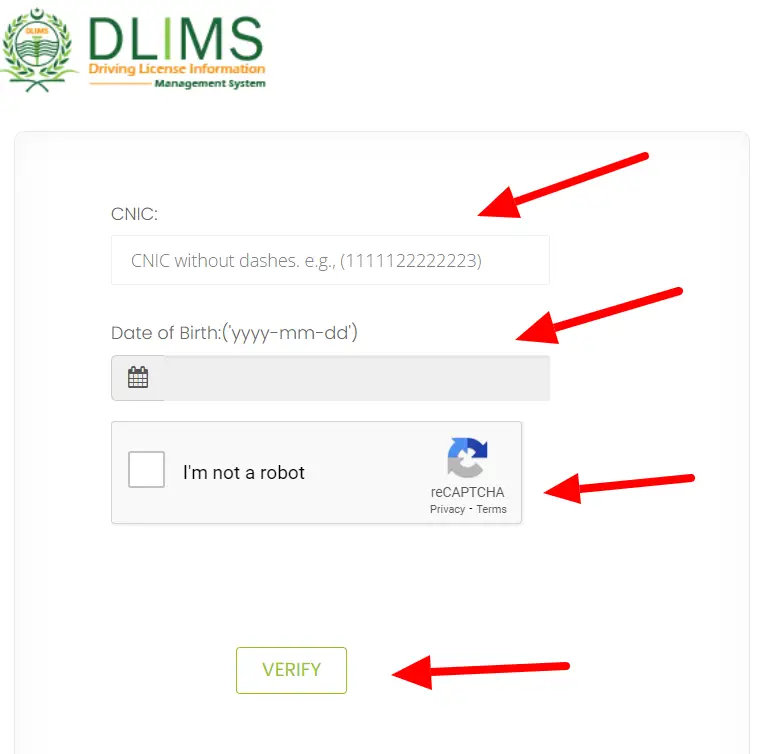 Here, you will find a soft copy of your driving license. You can download it on your mobile phone when any traffic warden asks you to show your driving license. That's it!
E License Features:
Pakistan's first e-license system is operational across Punjab. The e-License is a brand-new feature in the PITB developed 'Driving License Information Management System (DLIMS)' that makes the whole process much simpler. It means less paperwork and fewer headaches for you.
This is especially handy if you've lost your physical license or are still waiting for your new one to arrive. And if you ever get a traffic Challan, you can just show your e-License to the traffic police for verification. Easy, right? Here is the list of features have a look.
Easily generated with one click
QR code – easy verification
Downloadable
Works offline
Unique card design
Enhanced security features
A step towards paperless processes
Here is the official launch statement by the Punjab IT Board. PITB and Punjab Traffic Police have hailed this facility as a digital landmark in the digital era of Punjab.
The recently introduced facility 'e-License' is embedded with enhanced security features, including QR Code, which citizens can scan to access the softcopy of their license. Citizens can also access their e-License by logging on to the website of PITB developed 'Driving License… pic.twitter.com/Sotgbme2QK

— Punjab Information Technology Board (@PITB_Official) September 7, 2023
Share This Article with Your Friends