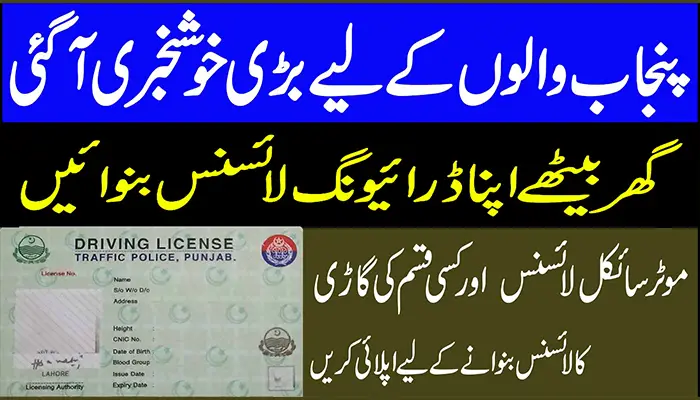 Driving in Pakistan requires a valid driving license, regardless of whether you're maneuvering a car, bike, truck, or any other vehicle. Obtaining a driving license is not only a legal requirement but also ensures safety on the roads. In this short guide, we will walk you through the process of Punjab Driving License Apply Online, including the necessary documents and steps, all explained in simple and easily understandable steps.
Punjab Driving License Apply Online
Step 1:
>> First of all, download the Punjab driving license application form by clicking here.
>> Now fill out the form and submit it to the nearest traffic police office.
Required documents for the learner driving license.
1 photocopy of your original ID card
Copy of the medical certificate
Step 2: Get a Learner's License
After submitting the application you will get the learner's driving license from the traffic police of Punjab Pakistan. This license grants you the opportunity to practice driving under supervision for a duration of 42 days.
Remember: Your learner's driving license is valid for 60 months, and you must pass the driving test within this timeframe.
Step 3: Practice and Prepare
Use the time of your learner's license to practice your driving skills. Take your time to familiarize yourself with the rules of the road and build your confidence behind the wheel.
Step 4: Take the Sign and Driving Test
Once you're ready (normally after 42 days), it's time to take the driving test. This test is conducted by Punjab traffic police officials.
First, you'll do a test on a computer at the traffic police office. They'll show you 10 road signs, and if you get at least 6 right, you pass.
Then, you'll drive a car in a shape like a letter 'L'. First, you'll go forward, and then you'll go backward without bumping into any cones on the sides.
Step 5: Collect Your Driver's License
Upon successful completion of the driving test, you'll be informed of the date when you can collect your official driver's license.
What if you fail the driving test?
If you don't pass the driving test, don't worry. You'll have another chance to practice for 42 more days. After that, you can take the test again.
Driving License Fees and Required Documents 2023 (Urdu)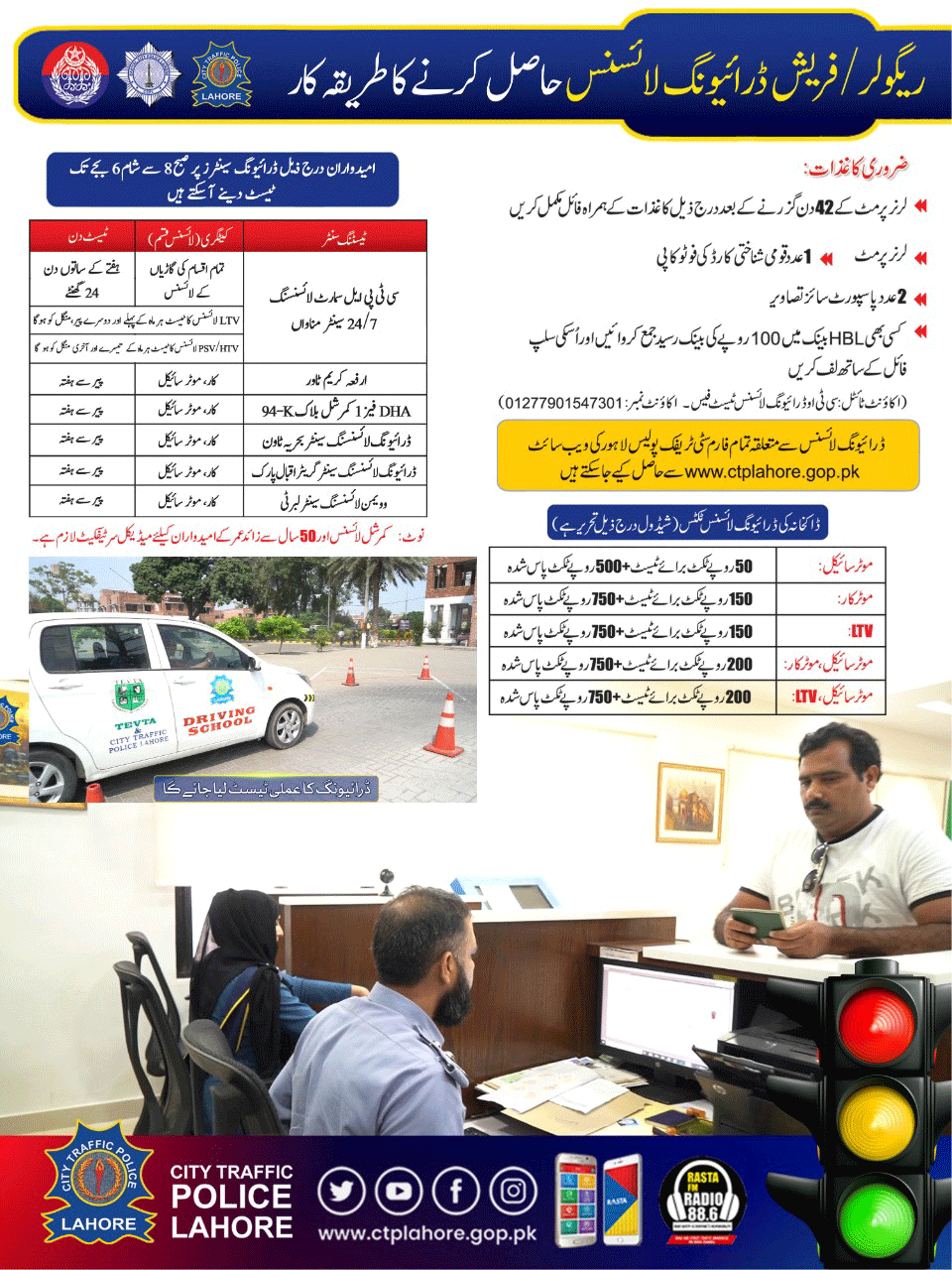 Driving License Centers and Office Timings
Get the latest information about driving license centers in Punjab, office timings, and fee schedules by downloading the Rasta App from the google play store. On this app, you can also apply online by sitting at your home.
Click here for driving license centers in Punjab, addresses and phone numbers.
Online Sign Test for Driving License
Here you can take a free online sign test on the Punjab traffic police official sign test website.

Share This Article with Your Friends