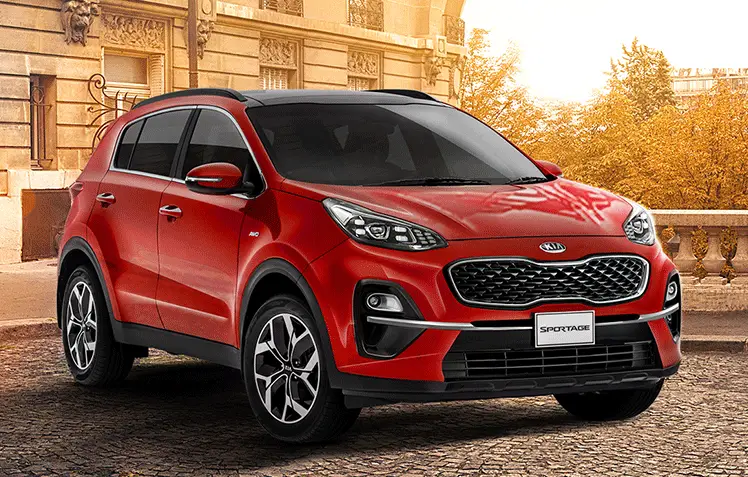 KIA Sportage 2023 Updated Price in Pakistan:
The starting price of KIA Sportage 2023 in Pakistan is PKR 6.5 million while the top-of-the-line AWD variant costs PKR 7 million. These prices are ex-factory, and the actual price may vary depending on the dealer.
KIA Sportage Alpha

1999 cc, Automatic, Petrol

PKR 6,500,000//=
KIA Sportage FWD

1999 cc, Automatic, Petrol

PKR 7,000,000//=
KIA Sportage AWD

1999 cc, Automatic, Petrol

PKR 7,650,000//=
Kia Sportage Pakistan
Kia Sportage is a popular SUV in Pakistan. It has been around for several years and has gained a lot of popularity. Kia has now announced that they will be releasing a New Kia Sportage 2023 Price in Pakistan. The new Sportage is expected to be more luxurious and stylish than the previous models. It will also be more expensive.
The New Kia Sportage 2023 will come with a variety of new features and upgrades. It will have a more powerful engine and better suspension. The interior of the SUV will also be more comfortable and spacious. Kia is also offering a number of optional extras with the new Sportage. These include a sunroof, leather seats, and a premium sound system.
Kia Sportage 2023 Interior
The interior of the KIA Sportage 2023, while lovely and clean, appears to be a generation behind other modern SUVs. In the Alpha variant, the seats are upholstered in high-quality fabric, while in the FWD variant they're upholstered in premium fabric. The AWD variant, meanwhile, has its seats upholstered in premium leather. All three materials look and feel great, but the overall design of the seats and dashboard seems dated.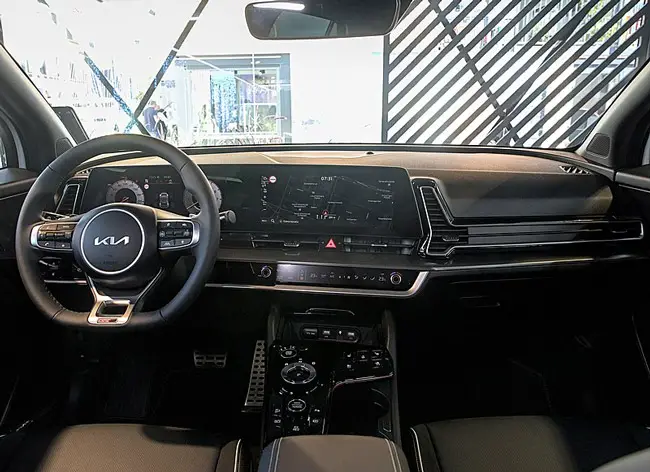 That said, there are plenty of great features to be found in the Sportage 2023's cabin. The seats are comfortable and offer plenty of support, even on long journeys. The infotainment system is easy to use and comes with a wide range of features, including Apple CarPlay and Android Auto. The climate control system is also easy to use and does a great job of keeping the cabin cool or warm, depending on the weather.
Sportage Engine
The Kia Sportage is powered by a 1999cc, 2.0-liter gasoline MPI engine that generates 115 horsepower and 112 pound-feet of torque. It is mated to a six-speed automatic transmission and comes with 3 drive modes: Normal, Eco, and Sport.
KIA Sportage 2023 Fuel Average
Kia Sportage is a great car that not only looks good but also offers a great petrol economy. Most models of the Kia Sportage return around 12 KM/L in the city and 16KM/L on the highway.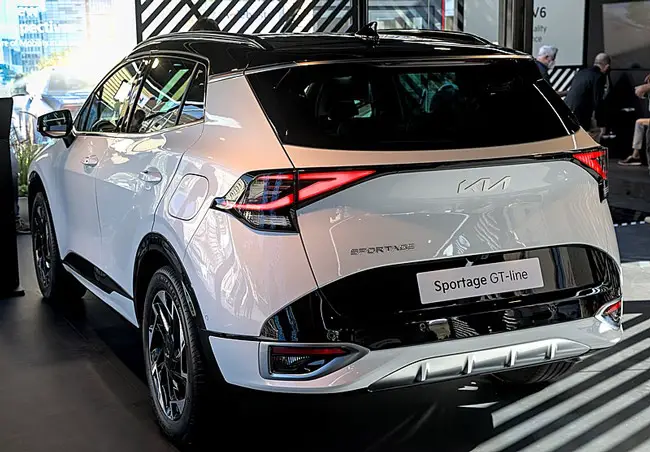 The Kia Sportage is a compact SUV that has been in production since 1993. The first generation Sportage was developed with a Mazda Bongo engineering base platform. The Sportage was sold in either a five-door crossover or four-door body style. It is manufactured with either front-wheel drive or all-wheel drive. Sportage has been available in the United States since 2004.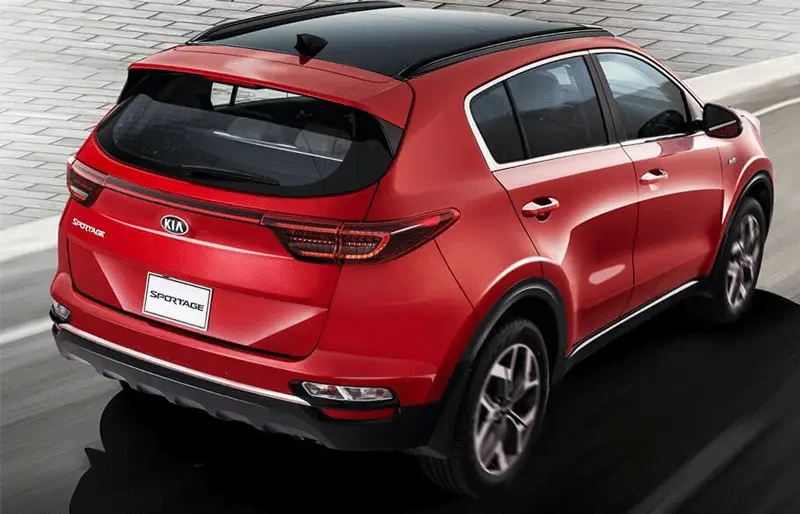 The Kia Sportage was completely redesigned for the 2010 model year and featured a new engine, transmission, and platform. The Sportage was available with either a 2.4-liter four-cylinder gasoline engine or a 2.0-liter turbodiesel engine. The diesel engine was not available in the United States. A six-speed automatic transmission was standard on all models except for the base model which featured a five-speed manual transmission. All-wheel drive was an optional extra on all models.
The KIA Sportage is a perfect blend of style and functionality. It offers a comfortable and spacious cabin with plenty of features and amenities, as well as a powerful engine that delivers great performance.
If you are looking for a stylish and practical SUV, then the KIA Sportage is the perfect choice for you. Visit your nearest Kia Lucky Motors Pakistan limited to check out this amazing SUV.