Toyota Fortuner 2015 Price in Pakistan, Specs, Pics, Review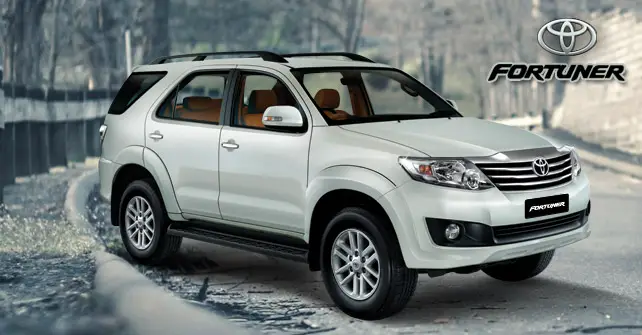 Toyota Fortuner 2015 is the great and powerful vehicle in Pakistan. This SUV was introduced in Pakistani auto market back in 2009 for the very first time. The 2015 Toyota Fortuner is a complete package of style and charisma.
Exterior:
Talking about the exterior of this vehicle, you will be stunned to look at the pictures. All exterior parts are the perfect example of expert human engineering. Some features vary in different trims like Turbo Scoop is not available in 2.7v2WD trim. The curvy front grill is more stylish than the previous model giving this 2015 model a classic look.
The other identical features in the exterior of Toyota Fortuner 2015 are Projector Headlamps, automatic and manual leveling of headlamps, Foldable headlamp cleaner, roof rail, rear spoiler with stop lamp and multi reflector rear light.
Interior: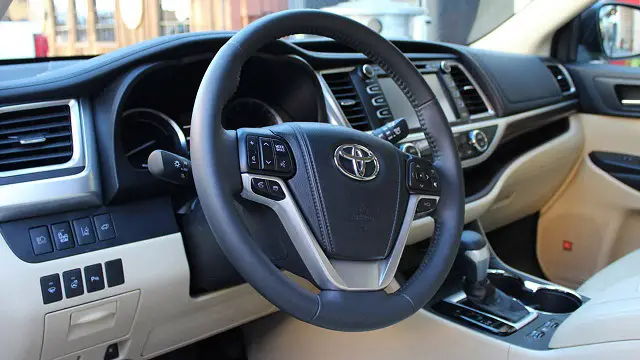 And this paragraph will take you to the interior of Toyota Fortuner 2015. The big, spacious and luxury interior is full of wonderful capacities to take seven passengers at easy drive.
Some of the main features of inner parts of Toyota Fortuner 2015 include wood grain center console, dual tone beige dashboard equipped with advanced tools to tackle with the functionality of the vehicle, 4 spoke steering, reverse camera and full DVD touch screen audio system making this vehicle the finest version of the year.
3 Gorgeous Shades
Toyota's Fortuner is a vehicle which looks glamorous from every angle as you can see in Toyota Fortuner pictures. It is available in three gorgeous colors in the Pakistani market. The metal body of Fortuner speaks of strength and durability.
Matchless Power
There are absolutely no issues involved when it comes to the power of the vehicle. At 1,400 rpm, a torque of 35 kgm is generated. This means there is a considerable amount of pulling power.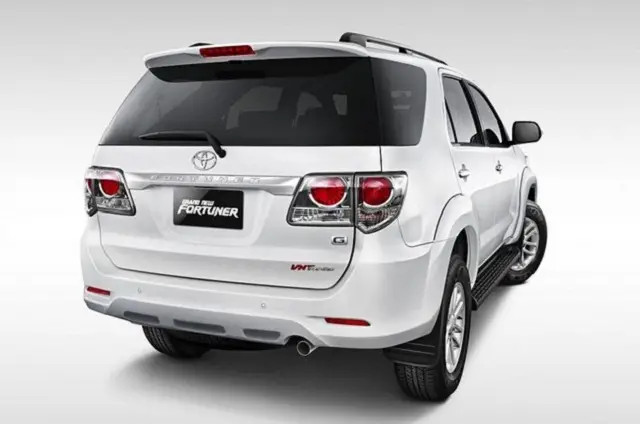 Features:
In-Line, 4-Cylinder, Twin CAM 16-Valve (2TR-FE) Engine2.7 Liter VVT-i Petrol Engine
Anti-lock Braking System
Flexible seat configuration
Multi information display
Power Window switch control
2TR-FE Engine Type
EFI Fuel System
Rear Window Defogger
4 Speed Automatic Transmission
Power steering system
65 Liter Fuel Tank Capacity
Dual SRS Airbags
Air Conditioning
Wireless Door locking System
Sun visor
Toyota Fortuner 2015 Price in Pakistan
Share This Article with Your Friends