Daihatsu Cuore 2013 Price in Pakistan and Pictures
Daihatsu Cuore is a mini compact manufactured by the Daihatsu Motor Co. of Japan. Daihatsu Cuore left the assembly lines of the Daihatsu car manufacturing plants in 1980. Cuore is a highly acclaimed and most popular Daihatsu mini car model and this fact has driven Daihatsu to iterate seven different version over a period of 35 years in the world. The earlier models came in both 3-door and 5-door models with 547cc and 617cc engines.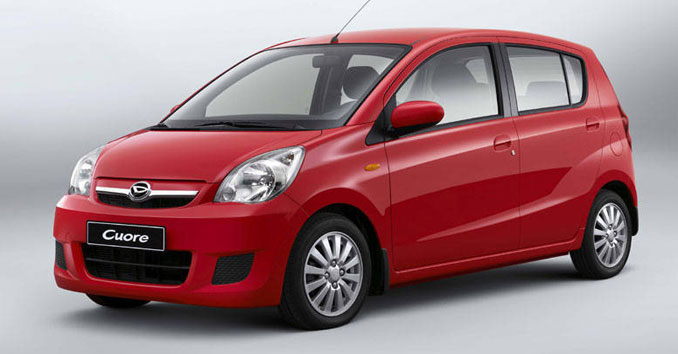 Exterior:
From the world of Toyota comes a quality company 2013 Daihatsu Cuore. Using superior Japanese technology and designed with the needs of drivers in mind, the Daihatsu Cuore 2013 offers unmatched performance, consistent reliability, driving comfort and safety. Truly an experience beyond the ordinary.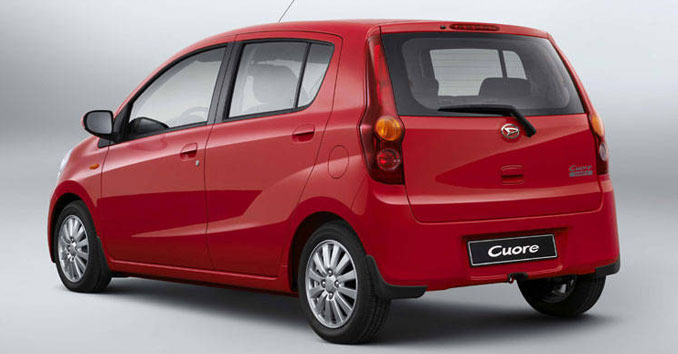 Interior:
The Cuore has a roomy interior with powerful air conditioning that will keep you cool even in sweltering heat. Independent suspension promises a smooth ride while responsive steering ensures complete control truly putting you in the driver's seat. Improved fabric has also been used for seams and seat trims for a luxurious experience.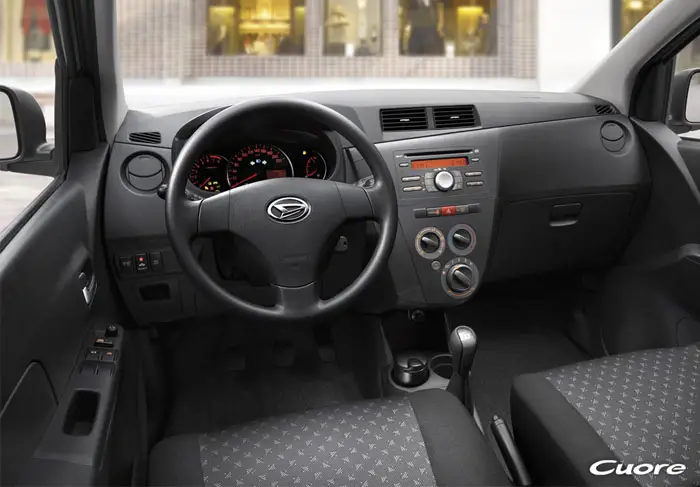 Colors:
Daihatsu Cuore Available in solid and metallic colors
Performance:
Both the Cuore and Cuore Eco have a 847 cc, 3 cylinder engine with 5 speed manual transmission provides raw power and control for matchless acceleration and performance.
The Cuore Automatic ahs a 847 cc, 3 cylinder engine with 3 speed Automatic transmission. It also has a maximum output of 30.0 kw/5500 rpm and maximum Torque of 65N.m/3200 rpm. Cuore's roomy interior, powerful air conditioning, independent suspension and responsive steering ensure a comfortable and smooth ride for you.
Safety:
The advanced structural design and side impact bars of the Cuore protect you from side collision. Additional safety is provided by 3P ELR front seat belts while Cuore booster brakes ensure reliable stopping power with only a slight touch of the pedal.
Cuore Price in Pakistan
CUORE

MODEL

PRICE

CUORE CX

844,000

CUORE CX CNG

894,000

CUORE CX A/T

865,000

CUORE ECOMATIC

935,000
Daihatsu Cuore is the most beautiful and stylish cheap imported car in Pakistan. Its powered with 660cc engine which mean its fuel efficient and boys dream car. Its also have all luxury features that a expensive car have. You can buy it with no worry. Comment below if you need any further information or anything else.