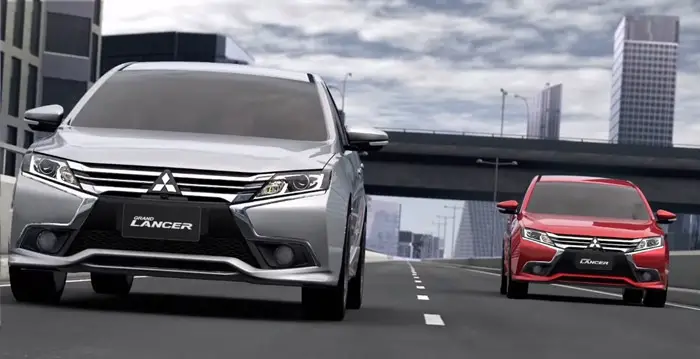 Remember the beast that rocked every car show since 1900s? Yes, if you guess Mitsubishi Lancer. You got 10 on 10. There is a good news for the Lancer lovers, This Car is back with a bang and it is grand this time! Mitsubishi Grand Lancer 2017 the new ride in town that will make your road trips, picnics and intercity travels comfortable and elegant.
Lets discuss the specs of this beast. The new Mitsubishi Lancer is launched now in Taiwan and China. But this car is worth paying the importing cost for car lovers.
Performance:

New Mitsubishi Grand Lancer comes with a 1.8 Liter, petrol powered, four pot engine. This engine is the best combination for a sedan family car. It gives good mileage for intercity travels and also for long tours. The fuel consumption is 15.7 KM per litter.
Safety Features:
For safety of the passengers Mitsubishi has equipped the car with front and rare view cameras, Reverse parking assistant, ABS breaks, air bags and Accident warning system. Thats a great job done by this Japanese auto maker.
Exterior:
Mitsubishi never disappoints its clients with the looks of the vehicle. Like always this time as well, the vehicle is absolutely elegant, with the right cuts in right place. The c-shaped taillight and the sporty bumper gives the vehicle look broad and massive. From the exterior you can guess that this car is a continuation of Lancer but at the same time it gives a completely different outlook. It is equipped with 18 inch mag wheels.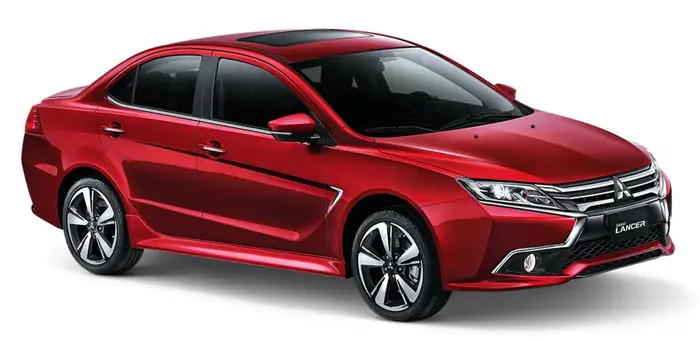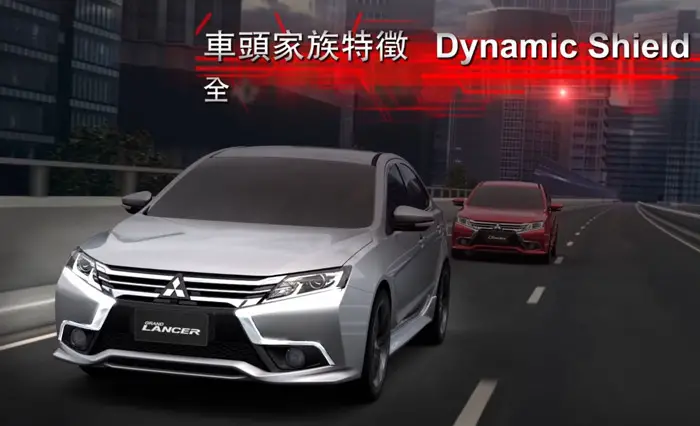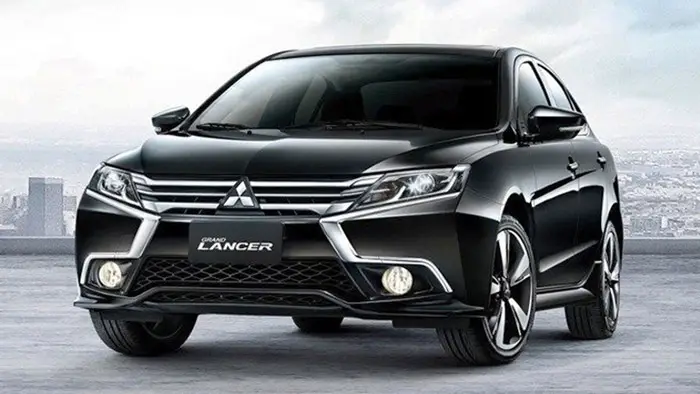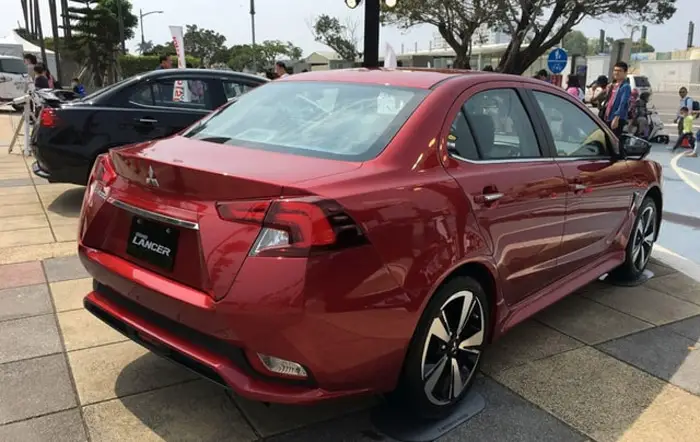 Mitsubishi Grand Lancer Interior:
Mitsubishi Lancer 2017 has a completely new interior in black-beige theme. The most interesting feature for the tech lovers is the huge 10.2-Inch digital instrumental console. The beauty of which will make your heart skip a beat.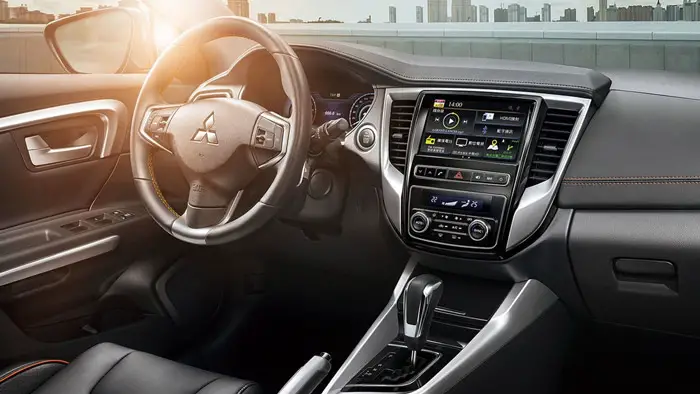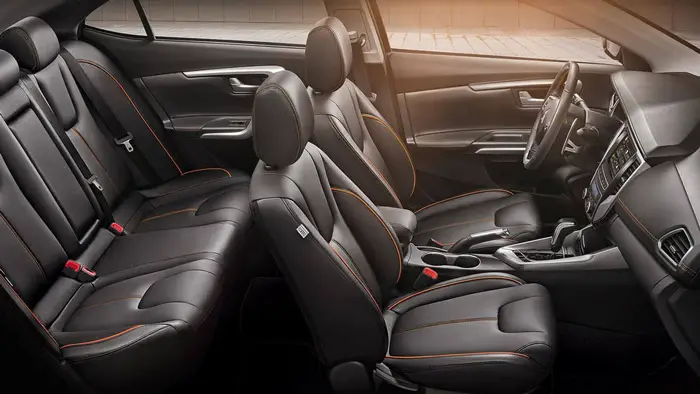 Specifications:
Highlights of specifications
Engine: 1.8L, 4 Cylinder, Naturally aspired
Transmission: CVT
Millage: 15km per litter
Salient Features:
Here are so hot features of the car
Dual Zone Automatic Climate control
Multi function Steering wheel
Reverse park assistant
Accident Warning System
Six Airbags
Brake assistant
Hill start assistant
Reverse cam with assistant
ABS breaks
Large 10.2 inch touch screen
Price in Pakistan
According to the international auto market prices, New Grand Lancer will cost you around Rs. 2.8 million in Pakistan.
Grand Lancer Review:
The first Lancer (A70) was launched in February 1973. This the most beautiful car available in the market. Its beauty, style and shape also beat the Honda Civic 2017 model. It have all this like Excellent design, perfect road safety features, great looks and comfort level. Not only the family folks but also the cool boys of town will love this ride. If you can afford the elegance we would recommend you to give it test drive.

Share This Article with Your Friends