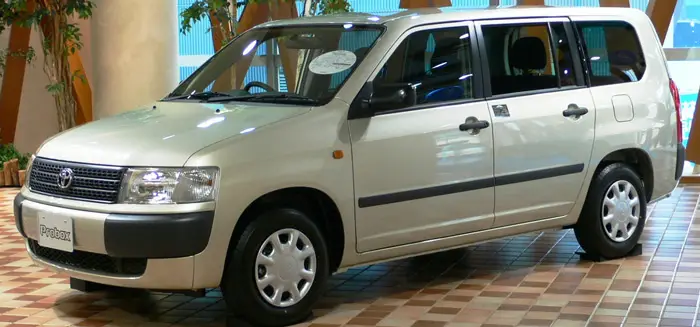 Toyota Probox F Extra Package Price in Pakistan – Toyota has always been a best vehicle manufacturing company which is looking to manufacture new and advanced model cars. Its cars are always of good quality, as they go through complete testing process before coming in the market for selling purposes.
Toyota PROBOX is one of its latest series with the excellent design and good quality. New Model PROBOX is embedded with a unique and luxurious interior and exterior. It is a sort of van with 5 doors. It is a complete description of the quality and performance Toyota has always offered to people in Pakistan.
Performance
PROBOX is a van type car that produces performance regularly without any dip in its average or mileage. It has an engine of DOHC. VVT-I type with the capacity ranging from 1300cc to 1500cc. Its transmission gives it smooth acceleration. It is fuel efficient car as Toyota Probox fuel consumption is reduced by 18%. So, overall this car is producing good output as expected from the Toyota.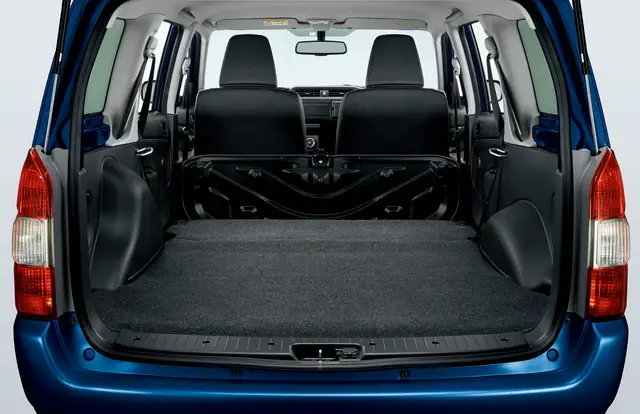 Safety
There is no doubt that this vehicle is a luxurious car but, are there enough safety features in it? Yes, there is unique safety features embedded in this car which makes it easy to drive on all kind of roads in Pakistan. It has a speed sensitive electric power steering which is the reason why this car is stable and easy to handle on all kind of roads. It has a front design which reduces the danger of head injury.
See also: Toyota Fielder Price in Pakistan, Specs, Pics
There is a new emergency braking system which is used to flash the hazards during heavy braking; it will help you to warn the drivers in time which will decrease the chances of rear end collisions. Its also has a new ABS braking system along with large brake discs that also enhances its safety. So, these are the safety features this car has.
Toyota Probox Interior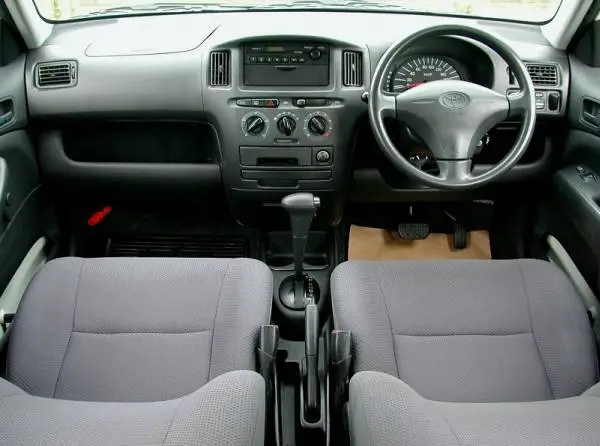 Toyota PROBOX 2015 contains a very efficient and modern interior. It has a seating capacity of 5 persons. There are comfortable seats having enough space in between to enjoy a nice long drive. There is a new dashboard which is designed to give comfort and ease of driving to the driver. The front seats are designed in a way that they give support from the backside to the waist. The other feature its seats have is the slide and recline feature.
There are many storage areas in its interior where you can place different items too. It contains a rear bench which adds to the comfort feature of its interior. If you are looking to get a flat floor you can also remove rear seats entirely. There is a seat belt latch located at the sides of the doors. It also contains excellent air conditioned system for a cool drive in the summer. For the entertainment purpose, Toyota PROBOX contains DVD/CD player and FM/AM player.
Probox Exterior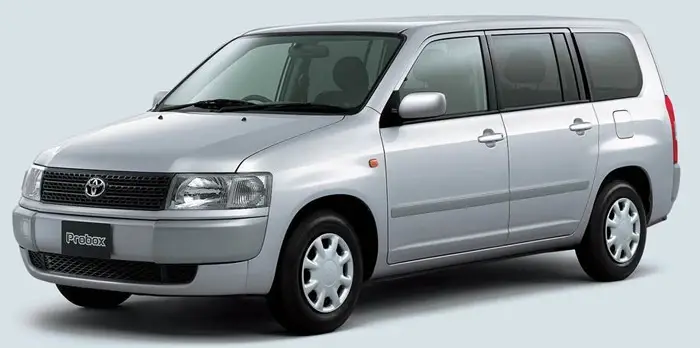 Japanese Imported Probox Car has an exterior which depicts the quality it has in it. It looks great and it displays the unique features that are no less than any luxurious cars. It has a new front design with a new front bumper and grill. It has a unique bonnet design along with excellent headlamps. It has the headlights with new front and rear fog lights that add to its looks.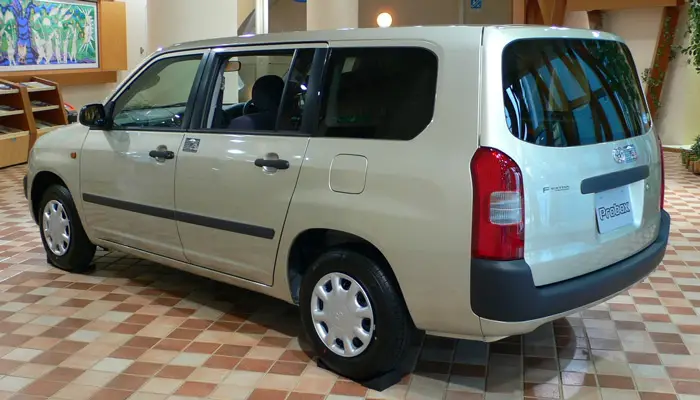 The new feature it has is the optional reverse camera. It has a box shaped metallic body with the number of 6 colors to choose from. There are also front wipers and power side mirrors that are helpful for a safe and easy drive.
Color Range
Black Mica
White
Dark blue mica metallic
Silver metallic
Champagne metallic
So, these are some of the features its exterior contains.
Probox Features
These are some of the additional features which ROBOX contains,
Automatic Transmission
Air bags for drivers safety
Automatic and Manual Gear system
It has a total weight of 400 KG.
It has a CVT-I transmission.
Its (LxWxH) Dimensions are 4195 x 1695 x 1515 mm.
It has a wheelbase of 2550 mm.
Its ground clearance is 155 mm.
Its minimum turning radius is 5.2 m.
Its fuel tank capacity is 50 L.
Its power density is 10.67.
It has a low emission system.
So, these are the other features Latest Model Toyota Probox F Extra Package have which makes it a perfect car to drive.
List of Toyota Probox Price in Pakistan
Toyota Probox 2012 Price: 11.4 Lacs
Toyota Probox 2007 Price: 11.2 Lacs
Toyota Probox 2006 Price: 10.3 Lacs
Bottom Line
If you are a person who is looking to drive a vehicle of good quality with luxurious features, Toyota PROBOX 2006, 2007, 2008, 2009, 2010, 2011, 2012, 2013, 2014 and 2015 is the most appropriate car you should have in your sights while searching for such a family car.