Latest Model Toyota Fielder Price in Pakistan for Sale, Specs, Pics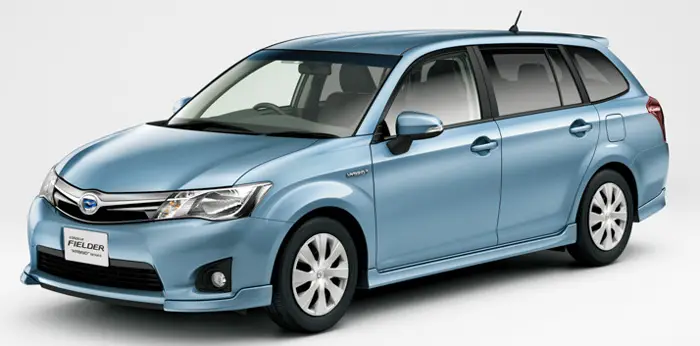 New Model Toyota Fielder for Sale in Pakistan – There are different types of cars available in Pakistan but the cars that are manufactured by Toyota have their own grace and quality. There are different cars according to different needs of the people. If someone requires a car for a big family; Toyota has come up with its new model Toyota Fielder for such family purposes.
It is a big car which can be used for a large family and it has the ability to carry a large amount of luggage too. Its latest model Toyota Fielder 2015 has come on the scene with the modifications required from the previous models. It contains a fascinating interior and exterior along with a powerful engine.
Fielder Color Range
It is available in different colors such as white, red, blue which is one of its appealing part for the buyers.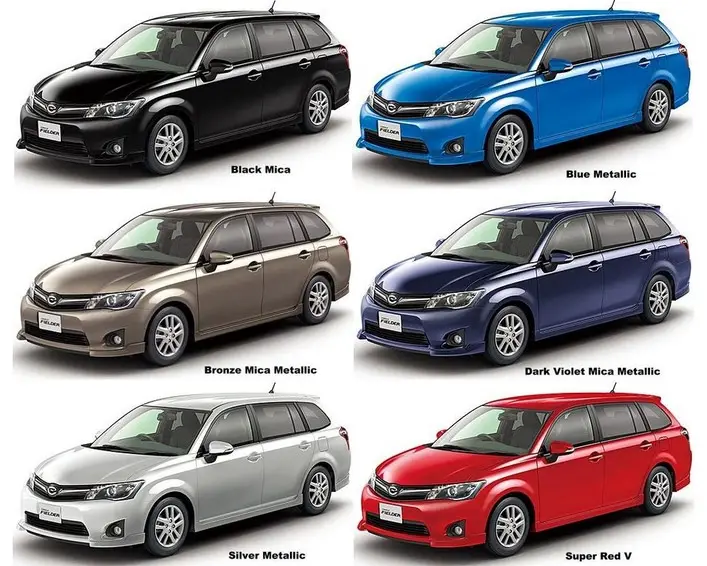 Performance
Toyota Fielder 2016 provides you with good performance owing to the power engine it has. Its engine is a 1500cc DOHC 16 Valve VVTi Inline-4 type engine that produces consistent power and output. It also has a CVT Automatic gear Transmission along with a fuel tank equipment of 50 Liters. So, all these unique features are found in Toyota Fielder 2015 which is resulting in good performance.
See also: New Toyota Probox Price in Pakistan, Specs, Pics, Review
Safety
Toyota Fielder new modal is no doubt a quality car, but it has one of the best safety features in it. It contains a modern anti braking system. Its minimum turning radius is 5.2m with a power steering. It has traction control feature in it too.
See Also: Toyota Hilux VIGO Champ GX 2016 Price in Pakistan & Pics
There are number of 6 airbags present in Toyota Fielder 2015 which enhances its safety. It contains electrical retractable side mirrors which decreases the chances of any accident. There is a laser radar unit along with a camera. A new safety feature it contains is the Pre collision system (PCS) and Lane departure Alert (LDA).
So, all of these features makes it a safe car to use and drive.
Fielder Interior
Toyota Fielder 2015 contains an outstanding and luxurious interior. It contains neatly tailored seats along with roomy space in between the seats. There is also a presence of a new dashboard cockpit which contains all the new control system for the steering and armrest position.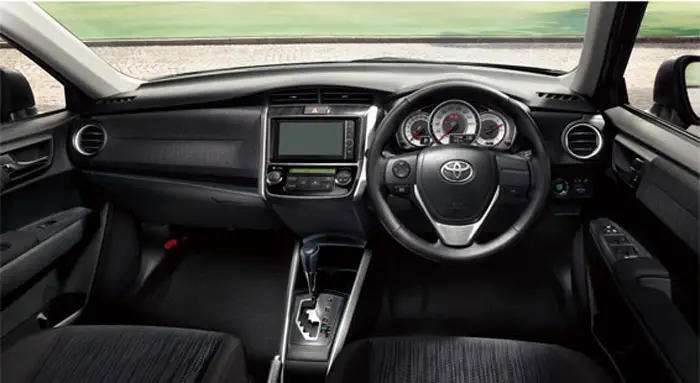 It contains a smart speedometer which displays digital clocking and speed systems. The rear seats are flexible; they can be folded in all the positions if you are looking to put some kind of luggage on it. It contains an excellent air conditioned system along with perfect features of entertainment such as DVD/CD player to amuse you.
The other interior features it contains are the following,
Automatic climate control
Power Windows
Power lock Door
Cup holders
Trip computer
Tachometer
Parking sensors
Privacy glass
Cruise control
So, these are the interior features Toyota Fielder 2015 contains.
Toyota Fielder Exterior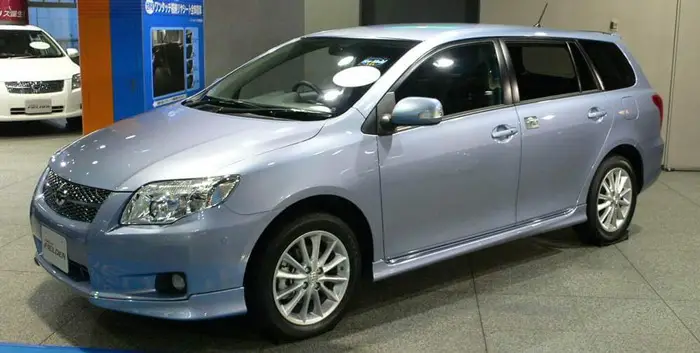 Toyota Fielder 2015 has a dashing exterior of high quality. It has a bulky body and large crystal headlights. It also contains fog lights at the front and rear side of the car. There are rear brake lights of big size having a monogram of company's name. There is stylish bumper and bonnet at the front side of the car along with a nice grill which adds to its looks.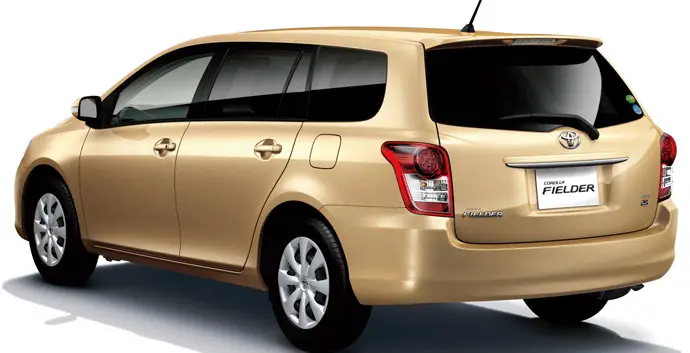 The other exterior features this car contains are the following,
Reverse sensors
Side mirror Indicators
Hexagon air intake
Standard Tailgate
Front Wipers
5 doors
Electric power Side mirrors
These are some of the best exterior features Toyota is providing at the moment.
Salient Features
These are some of the additional features Toyota Fielder 2015 contains,
Front seat pretension Seat Belt
Retractable Side View Mirrors
It has a weight of 1120kg
Its dimensions are 4400mm, 1695mm, 1475mm.
intelligent parking assist
Collision mitigation system
satellite navigation
It has a displacement of 1496cc.
Its fuel type is gasoline
It has a CVT transmission
So, these are some of additional features Toyota Fielder 2015 posses which make it a fantastic car.
Toyota Fielder Price in Pakistan
Following is the estimated price list of Toyota Fielder
Toyota Fielder 2015 Price: 24 Lacs
Toyota Fielder 2014 Price: 20 Lacs
Toyota Fielder 2011 Price: 17 Lacs
Toyota Fielder 2008 Price: 15.8 Lacs
Toyota Fielder 2007 Price: 15 Lacs
Toyota Fielder 2006 Price: 14.3 Lacs
Conclusion
If you are a quality vehicles lover and you are looking to have a luxurious car from Toyota then Latest New Modal Toyota Fielder 2011, 2012, 2013, 2014 and 2015 will be your dream car. So, come let's invest for a life time great experience.

Share This Article with Your Friends