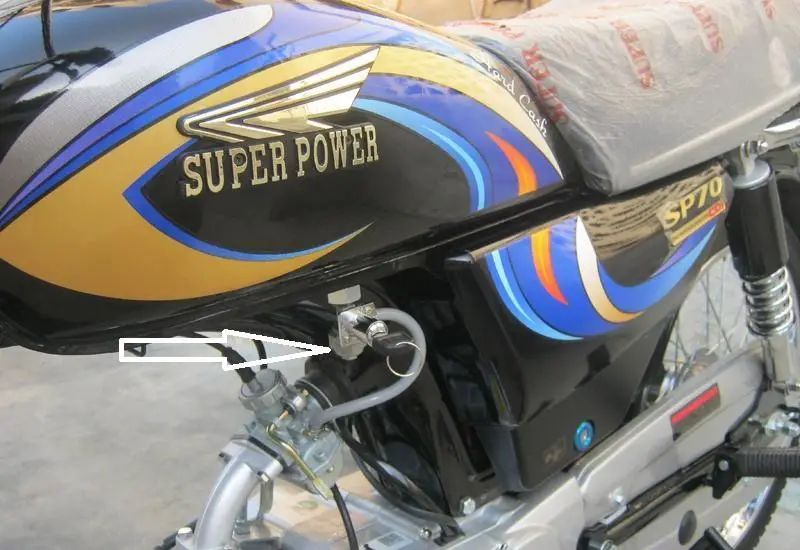 Super Power SP 70cc is the beautiful bike in Pakistan. This is the engineering and innovative intelligence by Super Power.
Super Power new bike bikes are available in black and red colors with stylish stickers on the body. SP-70CC has different indicators and brake light but the headlight is same as others.
Super power new model 2015 bike indicators and brake lights are illuminated with LEDs and the indicators are comparatively big in size with complete blinking facility from back and front side.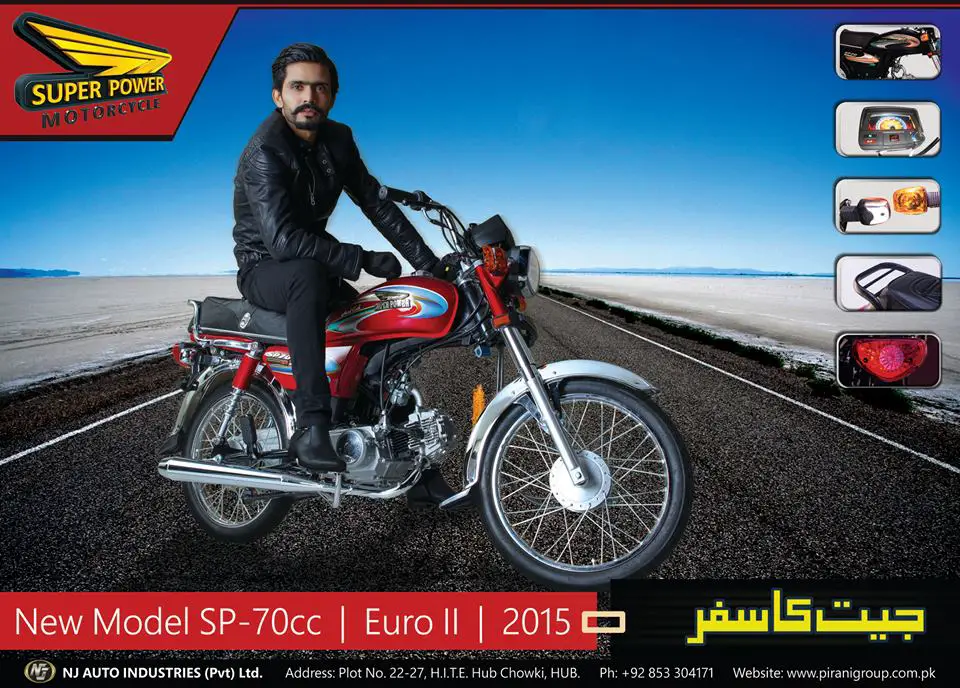 Rests of the bikes have their back side cover with silver foil. The black SP-70CC model has its mudguards even in black, gives a different look from others.
Features:
4-Speed Transmission System
4 Stroke OHC, Air Cooled, Single Cylinder
Kick Starter System
Attractive Speedometer
Strong Shock Absorber
Lockable Side Cover
Available in two colors (Red and Black)
Enhanced Chromed Rear Shock with matching upper Glass
More efficient, more powerful and ultra compact Engine
Durable and Comfortable Seat
Fuel Tank Capacity 10L
This is the beautiful bike for young generation. Super power is the famous motorcycle company and introduces many beautiful bikes with quality. 2015 2016 super power SP 70cc bike with great mileage and specs are the prominent features that makes it good bike. SP 70cc bike design also awesome and stylish.
Leave a comment below if you need any further information regarding this bike.