Toyota Belta 2013 Price in Pakistan for Sale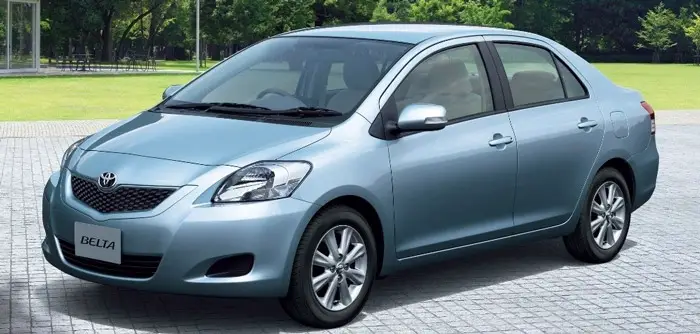 The Belta is a subcompact car manufactured by the Japanese automaker Toyota Motors Co. In fact, Toyota Belta is known as Toyota Yaris in Europe, North and South America and Australia.
Toyota Belta 2013 is the most famous imported Japanese car in Pakistan. For most Asian markets (except Japan), the Belta is built and assembled in Thailand and the Philippines. For the Japanese, American and Middle Eastern markets the Belta is built in Japan.
Powertrains:
The Belta offers a 53-kilowatt (71 hp) 1.0-liter 1KR-FE inline-three engine, a 1.3-liter 2NZ-FE/2SZ-FE engine.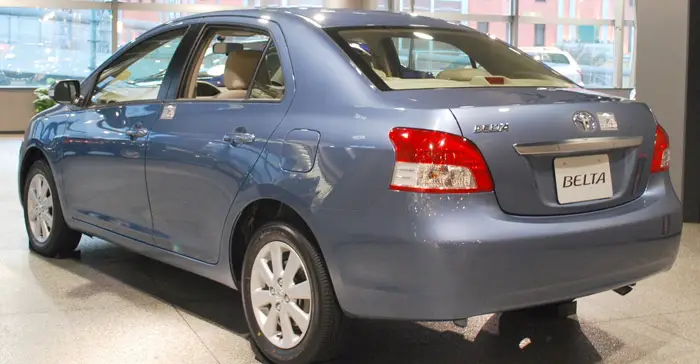 Safety
Standard safety features include airbags, front seat belt pretensioners, and head restraints for all seating positions. Side-impact airbags, side curtain airbags and ABS are optional on 2007–2008 models. Beginning in 2009, front and rear row side curtain airbags along with front seat-mounted torso side airbags and anti-lock brakes became standard. Stability control was unavailable on all models until the 2010 model year when it became standard.
See Also: New Model Toyota Belta Price in Pakistan, Specs, Pics
Toyota Belta Mileage

Toyota Belta gives an excellent fuel economy of around 19 km pr Litre to 21 km pr Litre. Considering the increasing fuel prices in Pakistan the Belta is a highly preferable choice for young car lovers.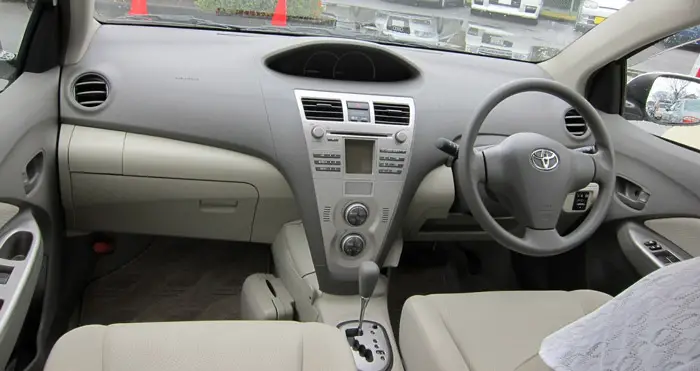 Belta Color Range
Belta available in 8 Colors that are Glacier White, Silver Pearl, Ink, Storm Grey, Wildfire, Tidal Blue and Blue Storm.
Specifications
Manufacturer
Toyota
Also called
Toyota Yaris Sedan
Toyota Vios
Colors
8 Colors
Model years
2007–2012
Transmission
Automatic
Fuel System
Gasoline (Petrol)
Toyota Belta Price in Pakistan
Toyota Belta 2012 Average Price: 14.3 Lacs
Toyota Belta 2011 Average Price: 14.0 Lacs
Toyota Belta 2010 Average Price: 13.7 Lacs
Toyota Belta 2009 Average Price: 12.8 Lacs
Toyota Belta 2008 Average Price: 10.5 Lacs
Toyota Belta 2007 Average Price: 10.8 Lacs
The Belta sedan have a very good fuel efficiency and has all the luxurious qualities that we should expect from a Toyota car. It is one of the most popular subcompact models in Canada, Australia and the United States. You should buy this car for a luxury lifestyle.