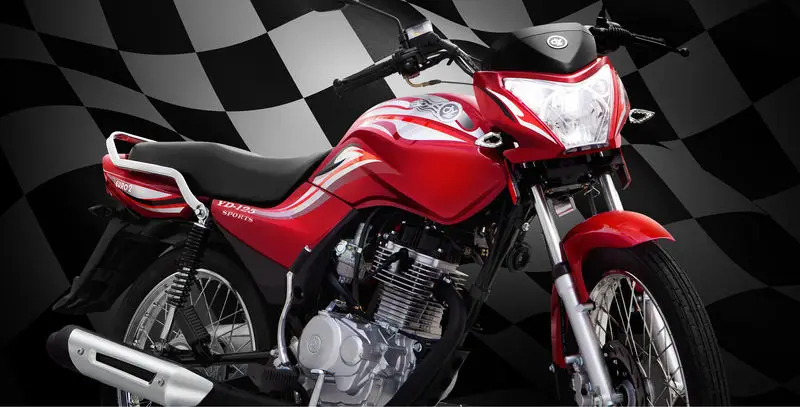 Its time to win. DYL introduces DYL YD-125 Sports. Race inspired YD-125 Sports is built for the champion in you. From its chiseled and muscular looks to its mighty 125cc EURO II OHV engine to its uniquely sport front – YD-125 Sports down-force design puts you ahead and makes you the true winner.
Engine Power
One of the most convincing feature of the Yamaha DYL YD-125 Sports 2015 is that it is powered with 125cc EURO II OHV engine which is an excellent achievement of the auto industry of Pakistan. The high powered and efficient engine is the primary requirement for a biker to win the race with prominence.
Features
Sculpted down-force design
Mighty 125cc EURO II OHV engine
Racy front headlight + built in LED Flashers
Muscular 12.5 litre fuel tank with race-tech cap
Multifunctional speedometer with fuel gauge, digital gear indicator and RPM gauge
Sporty and comfortable double seat with chrome assist grip
Sporty Euro II muffler with chrome protector
Distinctly sporty LED indicators
Available in your favorite red, blue and black colors.
Beautiful Design
A bike that does not allow the racer stoop forward over the handle is considered as seriously lacking and inappropriate for the occasion. But you need not worry a bit, as the down-force design of the latest sports bike model puts you ahead and makes you the deserving winner of the race.
Price in Pakistan
Rs. 105,000