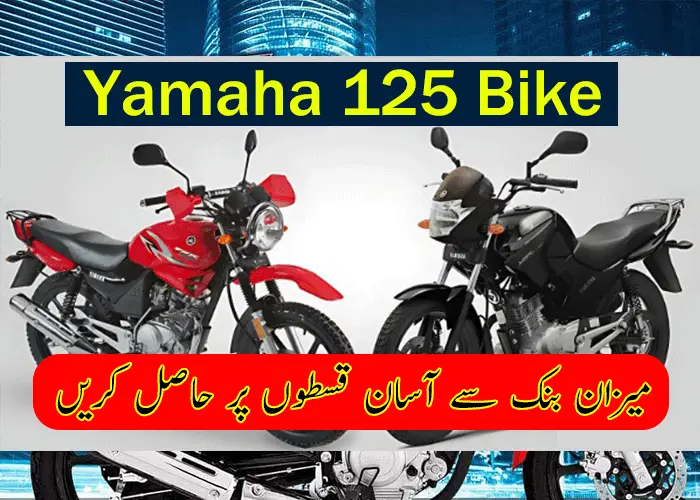 There is good news for Meezan Bank customers because they can now get Yamaha YBR 125 G bike in monthly installments. This time Meezan Bank offers an easy installment plan 2023 for Yahama 125 motorcycle. This bike is available in 1 year, 2 and 3 year installment plans. Complete details are given below.
Yamaha YBR 125 Installment Plan Meezan Bank
If you want to get Yamaha's popular 125cc bike in easy installments then this offer is waiting for you. Here are the Installments plans A and B. Choose one from them and get your own bike.
Plan A: 20% Down Payment
Down Payment: 20% (Approx. 70,000 PKR)
Term: 12 months
Monthly Installment: 28,190 PKR
Plan B: 15% Down Payment
Down Payment: 15% (Approx. 52,500 PKR)
Term: 12 months
Monthly Installment: 29,951 PKR
Note: Both plans come with a processing fee of 1,800 PKR. (Last Updated 12 September 2023)
Meezan Bank Apni Bike Installment Plan 2023 in Urdu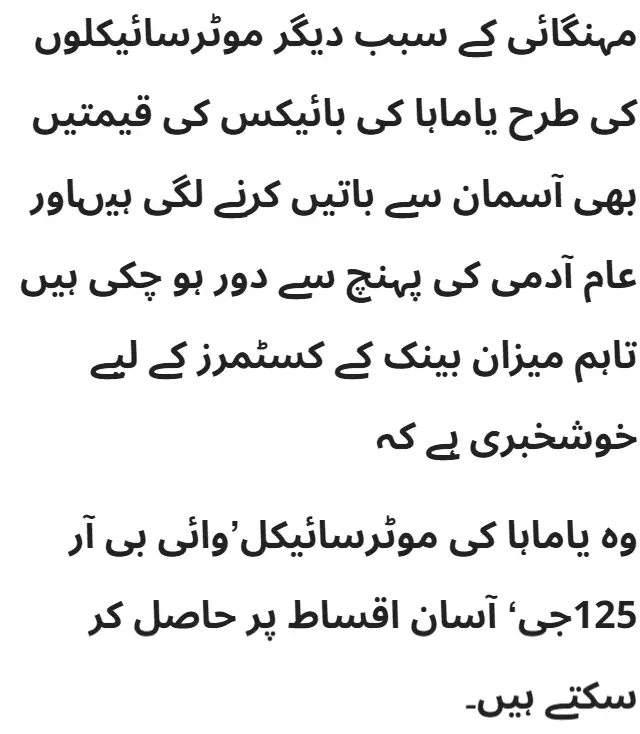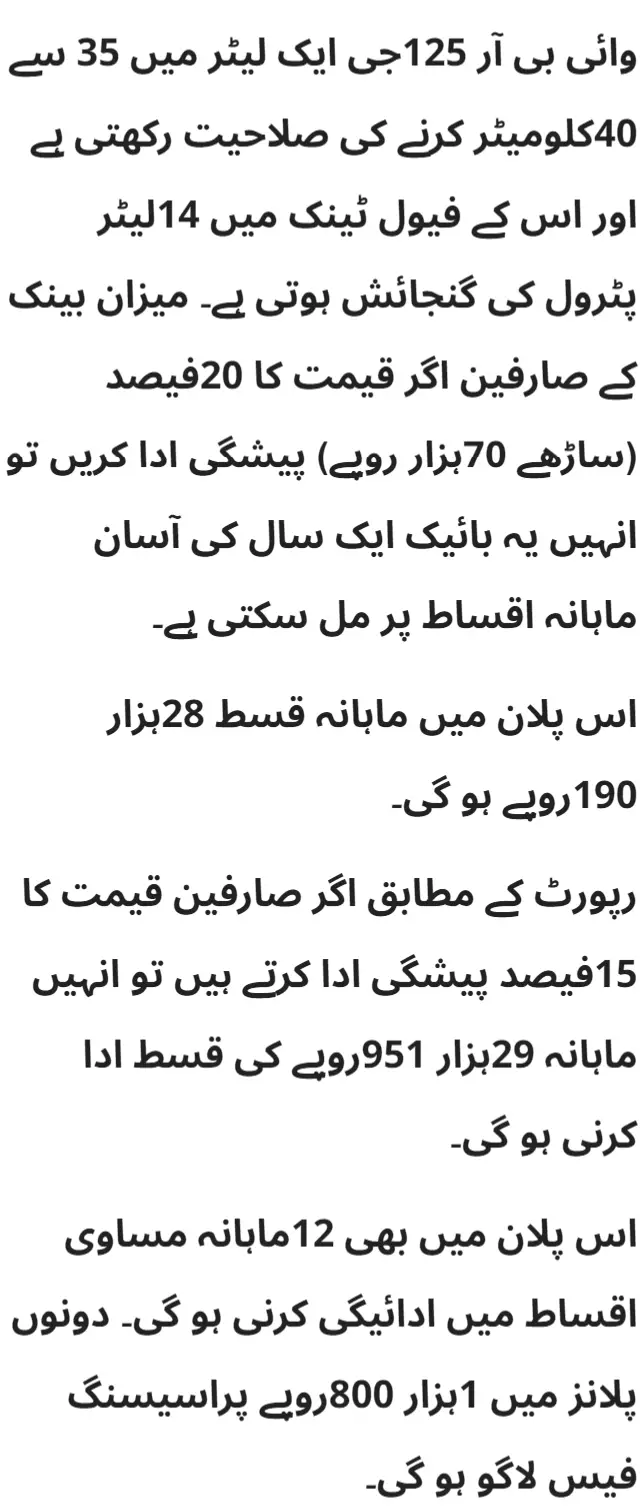 Following is the Meezan Bank Apni Bike Ijara Calculator Installment Plan for 12 months (1 year)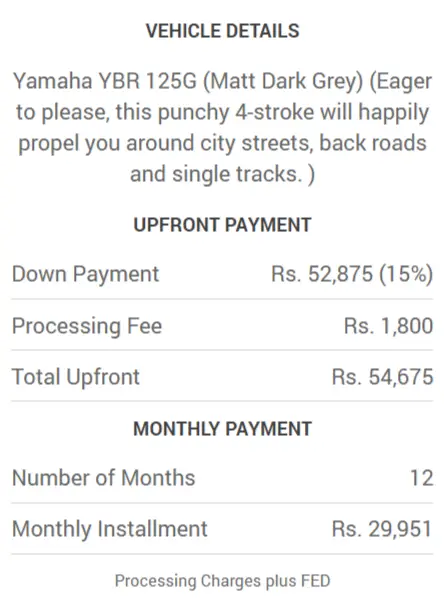 Apni Bike Calculator Installment Plan for 24 months (2 years)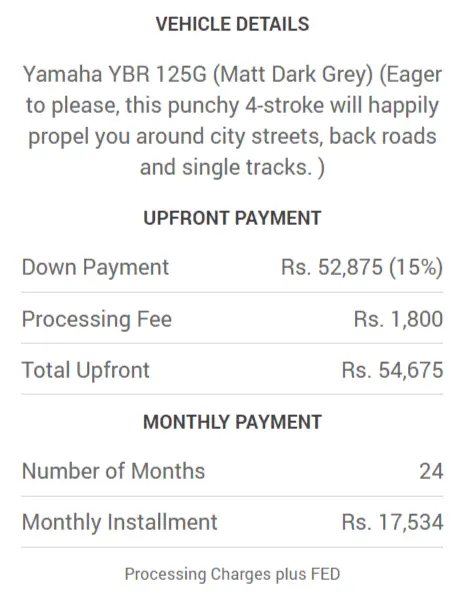 Apni Bike Calculator Installment Plan Meezan bank for 36 months (3 years)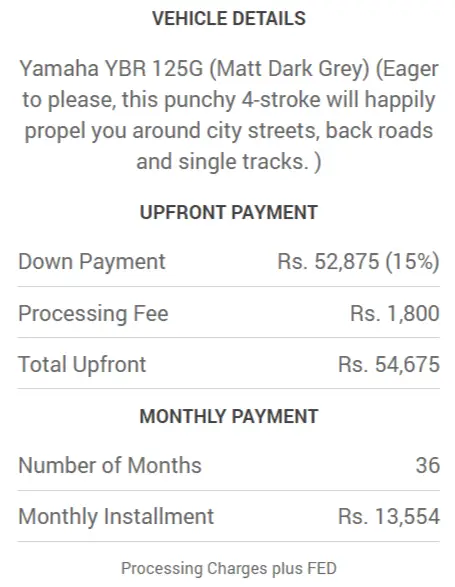 Bike on Installment From Meezan Bank Procedure
Visit your nearest Meezan Bank branch.
Provide the required down payment (15% to 50%).
Choose your preferred installment plan (Plan A or Plan B).
Do not forget to bring your ID card
Please remember that Yamaha 125 YBR bike fuel average is 35 to 40 liters. This is because the per liter fuel price in Pakistan is 302/l.

These days everything seems to be getting more expensive in Pakistan and that includes motorcycles like Yamaha's popular YBR 125G. But now owning a Yamaha YBR 125 has never been this simple. Thanks to Meezan Bank, you can now have this awesome bike without any financial stress. It's a reliable and efficient way to get this bike on monthly easy installments.

Share This Article with Your Friends