Yamaha has launched a Yamaha YBZ 2023 model. The Yamaha YB 125z Price in Pakistan 2023 model is anticipated to cost between 286.5k to 3 lakh, With little to no variation between 2022 and 2023 models.
Yamaha YBZ Price In Pakistan 2023

The present Yamaha YB 125Z 2023 Price in Pakistan, is PKR: 286,500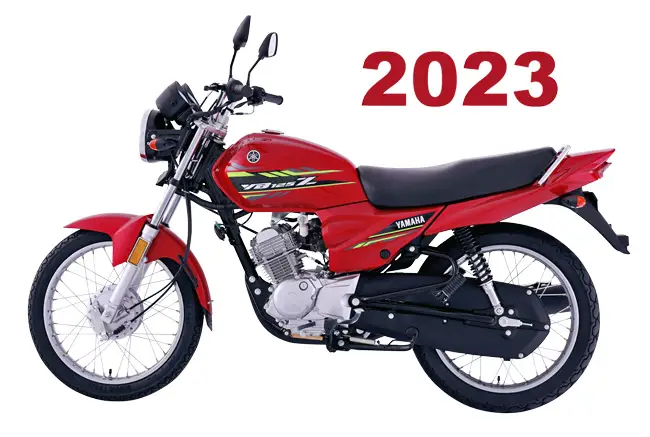 Yamaha YBZ 2023 Model Fuel Average
In fuel economy, it's better with a fuel tank and engine oil capacity of 13 and 1.20 liters, respectively, than the YB 125Z old model. This sophisticated ride features fascinating users with an excellent average of 45 to 50 km per liter.
Petrol Average.

Up to 50KM/L




Fuel Tank Capacity.

13 Liters

Reserve Fuel.

1.9 Liter

Yamaha YBZ 125 2023 Overview
Yamaha YB125z 2022 and YBZ 125  2023 have the same 125cc engine, but there is a little difference in the graphics of the new 2023 model. It has a better fuel average, is more comfortable, and has power stocks, making the ride smooth and pleasant. In this bike, you'll get wider and soft seats which give you different vibes. This is the reason which makes yb125z the most demanding bike in the local market.
While traveling on this fascinating bike, you will not get exhausted after a long journey. Yamaha YB125z 2023 comes in variant designs with extinct features, a fabulous look, and is lightweight. Make your journey long and tireless with complete class and quality.
Yamaha YBZ 125 Youtube Rewiev
Yamaha YB 125Z 2023 Specifications
This bike comes with 4 stocks, a single cylinder, and Air cooled SCOH technology engine. It has a constant 5-speed straight-forward transmission with a wet-type multi-plate clutch system, and the seat size is 770 mm or its overall dimension of 1980mm x 735mm x 1045 mm.
The bike's horsepower is around 10.7 HP X 7500.0 RPM with 10.4 Nm X 6500.0 RPM of torque power, and it has two starting systems, kick or electric start. The compression ratio is about 10.0:1 and has a 54.0 x 54.0 mm bore and stroke. Its tires of 18 inches, and the balancer shaft, Don't let you dislike off-road experiments.
Pros
Modern Technology
Excellent fuel average
Comfortable ride
Off-road improvements
Give fantastic vibes
High Speed
Cons
High prices
No Disk Brake lags
Expensive repairing parts
More Astonishing Features
The new Yamaha YB 125z 2023 enhances its features with quality class designs. This bike is made with new modern technology with smooth rides that give you a heavenly feeling. With excellent fuel economy, it's ruling the motorbikes industry. The Yamaha Yb 125z bike has an extensive seat for the whole family. From its best features, the self-starting system and engine balancer fascinate heavy bike lovers. Meter and sound quality also improved in the new model.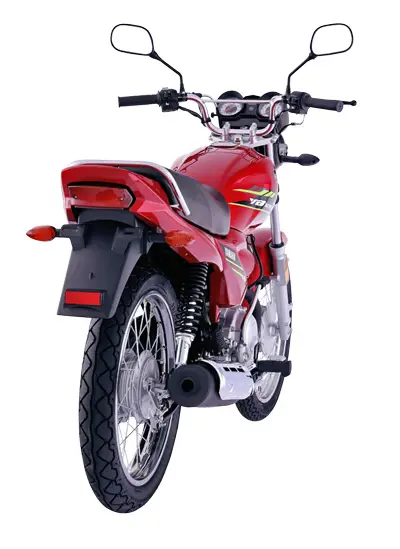 FAQs about Yamaha YBZ 2023
What is the YBZ Yamaha price in Pakistan Price In Pakistan 2023?
The price of Yamaha YBZ 2023 is PKR, 286500 in Pakistan.
What is the high Speed of the Yamaha YB 125Z?
The high speed of the Yamaha YBR 125Z 2023 is 100Km/h.
What is the estimated fuel average of Yamaha YBZ?
The average fuel of Yamaha YB 125Z 2023 is 45 to 50 km per liter.
Final Thoughts
This blog is about all the remarkable features of the best heavy bike Yamaha YBR 125Z 2023. Enjoy the different vibes while traveling on it with a smooth driving experience. Its rare adjustable Shock springs, which give excellent off-road experiments, are perfect for a long journey. You will get an astonishing fuel average, and there is no vibration while it goes at top speed. It has a beautiful meter with a speedometer, auto-meter gauge, trip meter, Gear position indicator, and fuel gauge. Most individuals like this because of its looks, customizable suspension, smooth riding, average, top speed, and Road-grip.