Benelli TNT 25 New Model Bike Price and Specs – A Pakistani bike lover always has a special interest in buying and experiencing the ride of an international motorcycle. Nevertheless, unfortunately, many of them could not fulfill this dream because importing it costs more than the original price of the vehicle and you have to go through many legal documents.
The good news is that now Benelli TNT 25 bike manufactured and engineered in Italy has been made available in Pakistan to fulfill the lifelong dream of the youngsters.  Now the wait is over as this Italian technology motorcycle will now be available in our markets due to the corporation of Buraq Automobiles.
Exterior:
Benelli TNT 25 has a very muscular outlook with a decent styling. It has a minimalistic and aggressive exterior with flat handles, slash cut tank and red trellis frame. It makes the bike look sporty and eye-catching.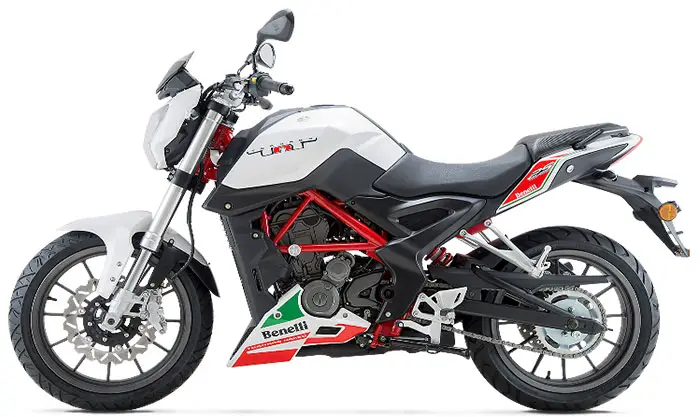 The first and finish levels of the motorcycle are remarkable. It can be regarded as a roomy bike that provides the perfect riding position. The seat is very comfortable. Even after a long ride, you will not experience any pain or strain in the body.
The best feature of the motorbike is that it is available with all the accessories.
Specifications:
Now first getting the numbers out, Benelli TNT 25 has a 249cc engine. Liquid cooled and the single cylinder is equipped with a 6-speed gearbox. The 4-stroke technology will provide you with a horsepower of 28.55 PS and a torque of 21.61 NM.
The engineers have made it with the latest electronic ignition. For safety, it has both front and rear disc brakes. At the very beginning, you might experience some vibes while riding the bike.
Benelli Top Speed:
The motorcycle will quickly pick up the speed that is 100kmph within 8 seconds, which makes riding this motorbike adventurous. It will provide you with a top speed of 129kmph.
Features:
Benelli TNT 25 will provide you with the following amazing features:
It is equipped with a 4 valve DOHC engine
Available in two variants standard and premium
The drive type is chain drive
Transmission is manual with 6 gears
It will provide you with a top speed of 129kmph
Alloy wheels with a size of 17
The fuel capacity is 17 liters
The dry weight of the bike is 159 kg
Manufactured with the multi-reflector headlamps
LED tail light
It is self-start bike
Equipped with a stylish digital speedometer
It also has a low fuel warning alarm
It comes with a warranty of 2 years
Available in two colors red and black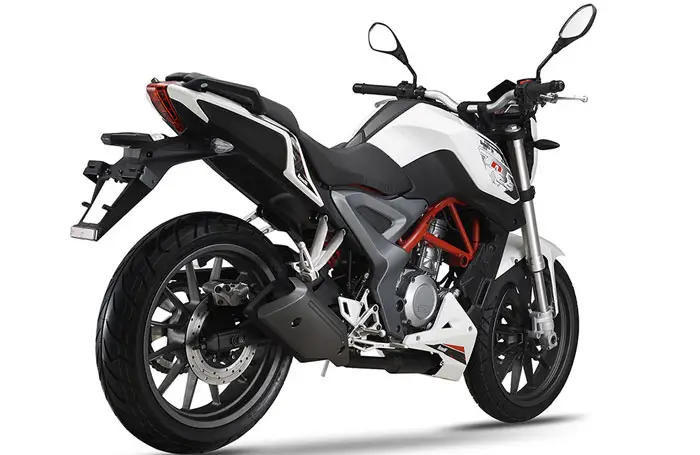 Review:
Since its launch, it has won the hearts of many bike lovers. Benelli TNT 25 is giving a good competition to its rivals and people are attracted towards the outlook and performance of the bike. It can be regarded as a good motorbike as it will make you stand out in the crowd.
Price in Pakistan:
Benelli will sell it at a competitive price of PKR 455,000/ in Pakistan
Bottom Line:
With the smart look, punchy motor and good efficiency Benelli TNT 25 can be regarded as a perfect companion for the long journey. It will provide you with a safe and comfortable ride. So book your motorcycle now before it is too late.

Share This Article with Your Friends