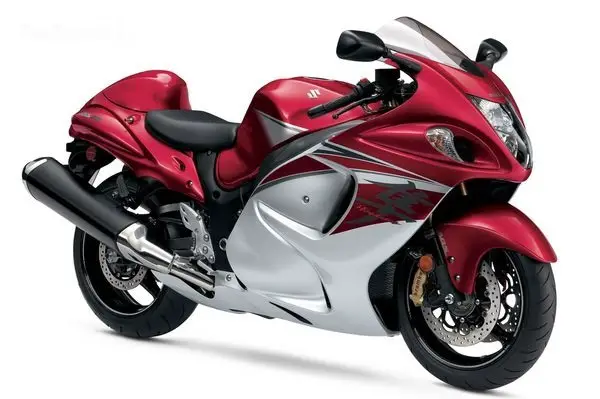 Suzuki Hayabusa Price in Pakistan & Specifications – More than a decade ago, Suzuki developed a machine so unique that it instantly attracted a devoted following around the world. Like its namesake, the Japanese peregrine falcon, the Hayabusa is famed for cutting through the air with incredible agility and performance.
Through countless engineering refinements of the original design, the Hayabusa spirit has endured. In 2014, the model received Brembo Monobloc high-performance calipers and an Antilock Brake System*. Its incomparable performance delivers a fun and sporty ride at any speed, setting the bar high for rivals and defining the "Ultimate Sport Bike."
The radically original yet timeless styling also reflects the spirit of the person who owns a Hayabusa. Its sensational power, speed, smooth ride and overwhelming presence continue to fascinate owners and onlookers alike. Because the Hayabusa is, and always will be, the ultimate sport bike.
Suzuki Hayabusa Specifications and Features
The four-cylinder, short-stroke, DOHC mill displaces a generous 1,340 cc and comes with some treasure hidden within. Cylinder bores come with the Suzuki Composite Electrochemical Material (SCEM) that works with the Physical Vapor Deposition (PVD) coating to reduce friction between these most-critical areas.
A 44 mm, twin-bore throttle body sports the Suzuki Dual Throttle Valve (SDTV) control that makes adjustments as needed for peak engine performance at the given throttle setting. The ride-by-wire system also comes with the Suzuki Drive Mode Selector (S-DMS) with preset engine maps that allow you to tune power delivery up or down as needed.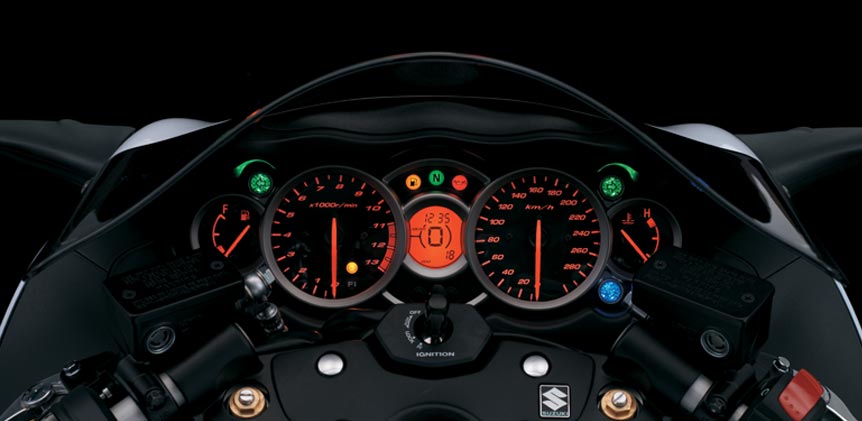 The engine meets emissions standards using the Suzuki Pulsed-secondary Air-injection (PAIR) system and low-restriction catalyst in the exhaust. Since the rev limiter is designed to cut out at 186 mph with stock gearing, that number must stand as the top speed of the bike. (Not fast enough? Really? Really?) Not only is it fast, but quick too; it reportedly comes out of the hole like a scalded dog with a 9.7-second quarter-mile time at 148.8 mph, and leaps from 0 to 60 in a mere 2.6 seconds.
Power flows to the six-speed gearbox through the Suzuki Clutch Assist System (SCAS) that limits back-torque and rear-wheel hops when you need to scrub off some speed in a hurry.
Price in Pakistan
It is available in Pakistan in PKR Rs. 2,400,000
Final Words
The Suzuki Hayabusa is quite simply the Ultimate Sportbike. Twist the throttle and it responds with awesome acceleration and crisp throttle response in every gear with an unbelievable top-end charge. Thanks to a lightweight and rigid twin-spar aluminum frame and state-of-the-art suspension, that performance is matched by equally impressive handling, providing exceptional control in tight corners, reassuring stability in sweeping turns and a smooth ride on the highway.

Share This Article with Your Friends