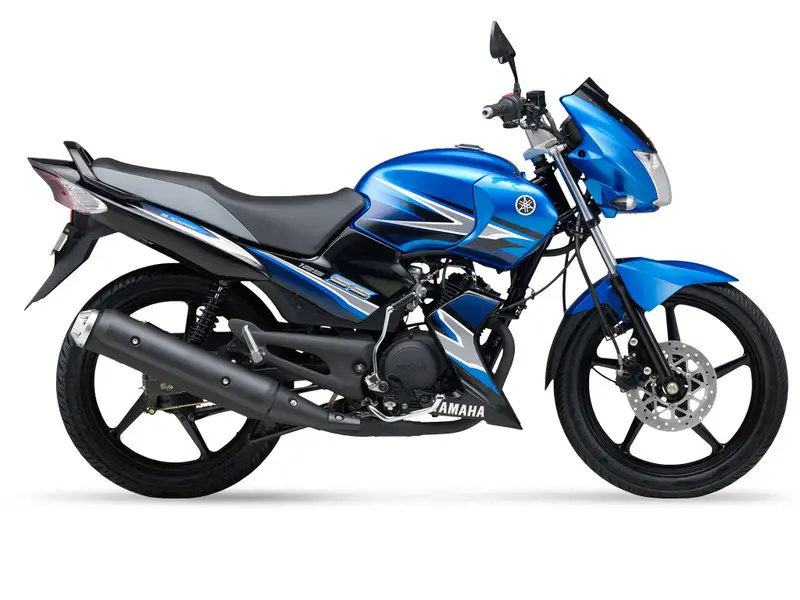 Yamaha launched its new bike, Yamaha YBR 125 last month and already the demand has encouraged the dealers to sell the bike on 'on' or premium.
Company's original price of Yamaha YBR 125 is Rs 129,400 and some dealers in Karachi have set the spot buying price to Rs 135,000. You can pay Rs 135,000 right there and ride your way to home on your shiny new Yamaha. Akbar road is the largest bike market in Karachi.
On top of 135k, dealers are also starting to demand 4000 rupees for the registration of the bike. So at the end of the day, total 'nuskha' would be just shy of Rs 140,000. Keep in mind you will also be asked for the 'mithai k paisay' by the chhota (helper) at the shop/dealership as well. You can either pay the premium or wait for the delivery in June if you order one now.
Dealers have claimed that even though buying a new bike in Karachi carries a risk of it either getting stolen or snatched, but the response has been generally good. Although it is still not clear if the gap between demand and supply is genuine and Yamaha was not expecting it or if it's deliberate and Yamaha is testing the waters.
Not many were vocal about the future sales scenario of the new Yamaha YBR 125, but some were clear in saying that it is possible that Yamaha can give tough time to current motorbike makers in Pakistan.
In last fiscal year during July-April, Honda sold 535,078 units, whereas the sales have been slightly low this year with only 526,327 units sold. Suzuki on the other hand sold only 18,743 units compares to last year's 20,176 units.
One should keep in mind that Yamaha (during its DYL era) had very strong fan base in many regions of Pakistan, before it disappeared from the market. It would be interesting to see if Yamaha can find what was lost in the form of its loyal buyers.