Latest Model Honda CG Dream 125 Price Top Speed Specs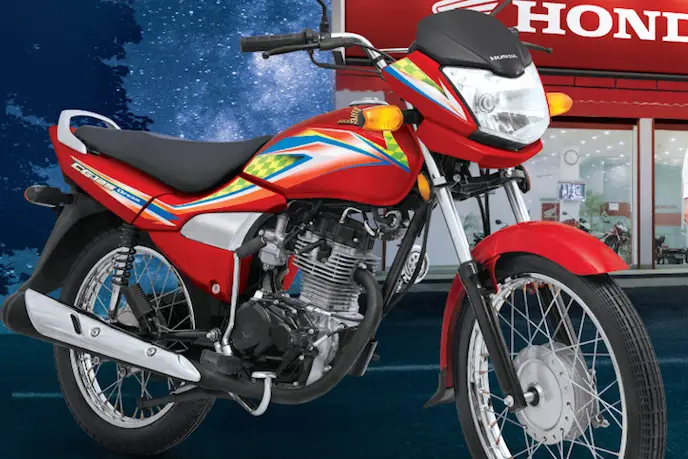 Honda is a Japanese company which has provided the people of Pakistan with excellent bikes in the recent times. The quality it has provided to the people from middle class to high class is great in a way that there is a huge market value of Honda in the motorbikes market of Pakistan.
The Latest Model 2016 Honda CG Dream 125cc Bike is the one of the ventures which are produced by Honda. It has a powerful engine which is a fascinating thing about this bike for the people. Its performance is of high quality due to its high-quality features and specifications.
Specifications
This bike has one of the best features and other parts which are embedded with the best engineering techniques to provide a safe and smooth ride to the riders. It is easy to control owing to its powerful handle which is always in balance.
The clutch and brakes of this bike are very rare as compared to other bikes. The advantage of this bike is that it is bigger in size too which gives it an excellent look. It is available in the two colors red and black. It is available in the most convenient and comfortable seat bar.
Exterior
The exterior of Honda CG Dream 125 New Model is of very high quality. It provides excellent performance along with its excellent design. It contains a sleek fuel tank which is embedded with the locking cap and high-class graphics. Its dashboard is excellent as it contains the unique dial with large key casing, which provides excellent look with handle.
Honda CG Dream 125 Mileage/Fuel Consumption
It is very fuel efficient and provides with a mileage of 45 KM per liter
CG Dream Bike Features
This stylish and powerful Honda bike is equipped with the given below amazing features
It has the latest technology 4-stroke OHV, air cooled engine
It engine capacity is 125cc
It has a bore and stroke value of 5 x 49.5 mm
It has a kick start system
3 Year Engine Warranty
The fuel capacity of the tank is 12 liters
The transmission is 4-speed and has a constant mesh
The ground clearance of this bike is 135 mm
It has a dry weight of 99 KG
It is available in two extraordinary colors Black and Red
CG Dream 125 is equipped with a comfortable seat and a strong rear grip
Comparison with other Bikes
If you wish to do the comparison with the other bikes you will get the first upper hand on this bike by just mentioning its name HONDA all the rest remains aside. It is more powerful and its engine capacity is more than the other normal bikes in Pakistan.
The safety features of this bike are high class. It has low fuel consumption and hence expenditures of petrol and other maintenance are very low as compare to other motorcycles. So, this is a much better choice among all the other bikes available in the Pakistani motorbike industry.
Review
Honda has been providing best quality bikes since a long time and Honda CG Dream 125 is one of the best products by them that has a good reputation among the youngsters and is loved by the people because of its extraordinary performance, mileage and durability.
Honda CG Dream 125 Price in Pakistan
The price tag of this beautiful and strong Honda bike is PKR 105900/=
Conclusion
Honda CG Dream 125 new model 2016 bike is your best choice. It will be your best and comfortable companion for a long journey. So order your stylish bike now.

Share This Article with Your Friends