Hyundai Santro 2014 Model Care Price in Lahore, Karachi, Islamabad, Karachi, Multan, Faisalabad and Pakistan. Santro cc Engine Specifications and all features.
The Santro is a city car manufactured by Hyundai Motor Co. for the International automobile markets. A city car, also known as an urban car or a mini, is a car manufactured primarily for use in urban areas and city landscapes. The car is also known as Hyundai Atos and Hyundai Atos Amica in the international markets, where it has been replaced by Hyundai i10.
Hyundai Santro 2014
At its core, the new Santro car has a 1.0-litre (998cc) engine that produces 65bhp and 95Nm of torque. All other internal and external features remain almost similar throughout the Santro line-up. The drive train is 5-speed manual with front wheel drive.
Related: Latest Model Santro 2016 Price in Pakistan, Pics, Features
The Hyundai Santro is immensely popular due to its compact design, and low fuel consumption and maintenance costs, which are the reasons why it commands a very high resale value making it even more desirable for middle to high income families.
Exterior Design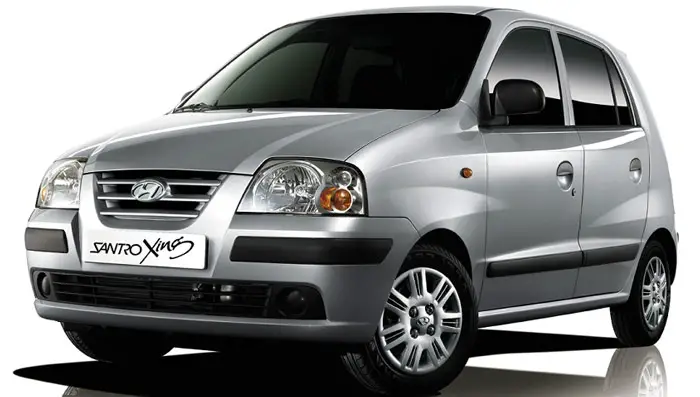 The 5 door hatchback's earlier versions were very conspicuous due to a high roof and tall tail lights which increased visibility and interior space. The rear reduced the curb weight as well, which in turn increased the fuel economy.
Hyundai Santro Interior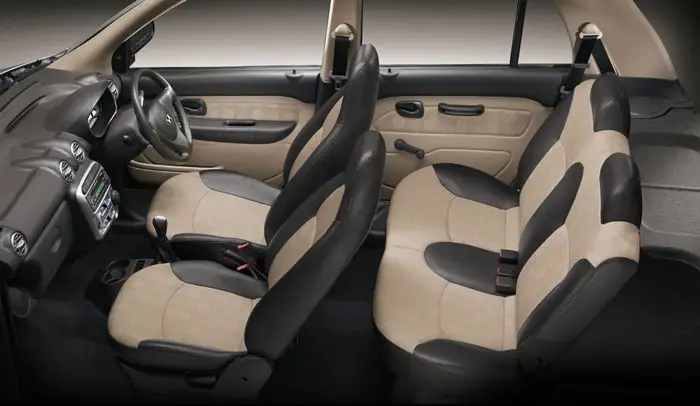 The interior design of the Hyundai santro is much better and beautiful then other cheap cars with most of the controls mounted on its dashboard. Some of the facilities include a good standard air conditioner, AM/FM radio, power steering and multiple storage compartments.
Features
• Engine: 1086cc
• Transmission: Manual
• Fuel Type: Petrol
• Color: Various
• Displacement: 1086cc
• Fuel Tank Capacity: 35 ltr
• Body Type: Hatchback
Santro Price in Pakistan
Following is the Price of Hyundai Santro in Pakistan
Hyundai Santro 2014 Price: Rs 9 Lacs
Hyundai Santro 2009 Price: Rs 7 Lacs
The second generation Hyundai Santro Car was discontinued in entire Europe. Pakistanis still look for Hyundai Santro cars, and we highly recommend it to you. This is the small, beautiful and cheap car for a small middle class family.