Latest Model Hyundai Santro Price in Pakistan, Pictures and Specifications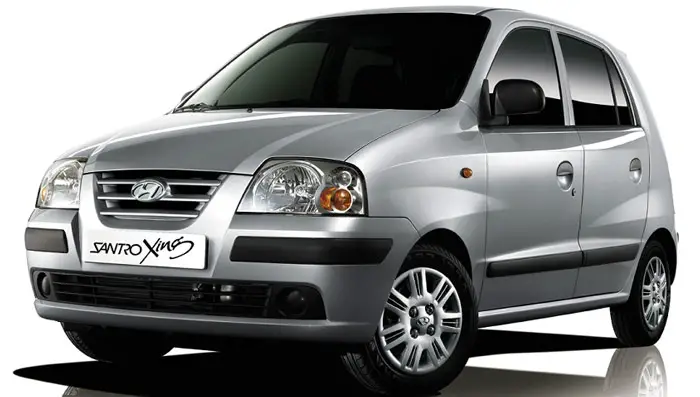 New Model Hyundai Santro Price in Pakistan – There are not many cars around that provide both the quality and low price for the convenience of people. Hyundai has launched its various models in the past, but its series of HYUNDAI SANTRO Xing has been a very good production for the people of middle class who are looking to buy a family car.
2016 HYUNDAI SANTRO is an improved and modified vehicle from both perspectives of quality and features. It has a slightly modified interior and exterior that makes it look a nice comfortable car.
Performance
Santro provides you with good performance owing to its electronic fuel injected engine. It gives good mileage and it runs smoothly on all kinds of roads in Pakistan. Its fuel tank capacity is 35 liter and its engine is 1086cc. It has a manual transmission.
Safety Features

It is a car that is afforded by the middle class, and they use it mostly for the family purposes. So, a car that is being used as a family car should have the features of safety, and HYUNDAI SANTRO latest model is certainly providing you with such safety features.
It has crumple zones and child locks. It also possesses high torsion impact bars that make it a very safe car to use and drive. It has been crash tested various times before its launch in Pakistan. So, it is a completely safe car to sit in and enjoy a long drive.
Santro Interior
HYUNDAI SANTRO has a basic interior for a small family car; it offers you with nice comfortable seats that make your journey a convenient one. It has a power steering and it also has air bags for drivers and passengers. It also contains folding rear seats. It has a very good air conditioned system that keeps you cool from inside.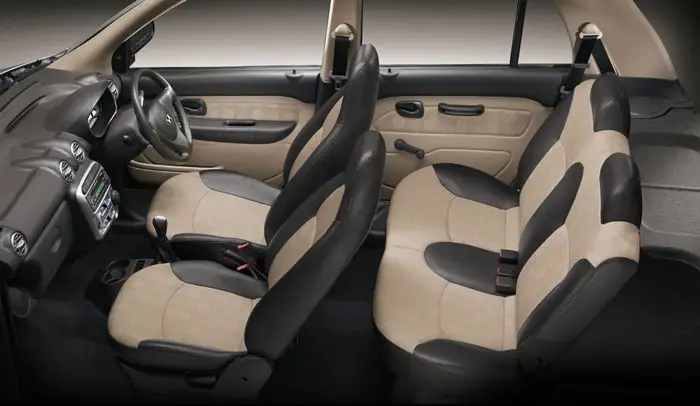 HYUNDAI SANTRO Club also provides you with entertainment stuff in the shape of a CD player. It has a seating capacity of 5 persons and it has a metallic body. These are the simple and basic interior features this car contains.
Santro Exterior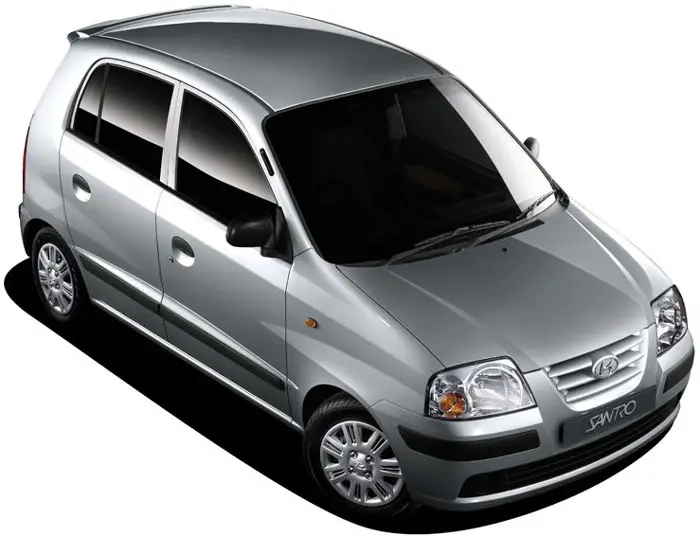 Santro contains a nice exterior which is the reason for its elegance look. It has a hatchback body style. It has tubeless tyres that move swiftly on all kinds of roads in Pakistan. It contains Rear Defroster along with Defogger (Rear). It has a front grill with the front headlights that add to its looks. It also contains rear end houses sleek narrow those are stacked with taillights.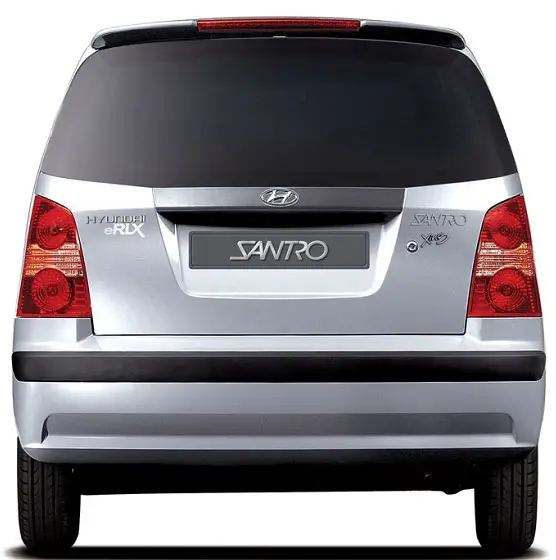 It has a metallic body that provides you with the safety from the outside environment. It has front wipers that are used to clean water and other dust particles. Stylish side mirrors also add to the convenience of driving as well as to the design of its exterior.
Santro Features
It contains the following features that make it a well groomed car,
It contains Leather Seats with good space within to provide comfort on long drives.
It has a fuel type of Petrol.
Front Power Windows
It has a 1086cc Powerful Engine.
Its mileage is 10-12 KM per liter.
It has a gear box of 5-speed manual.
Its maximum torque label is 20.1 / 4,600 (KG·M / rpm)
Santro Price in Pakistan
Its price is around Rs. 674,500 Pakistani rupees. Hyundai Santro Price in Lahore, Faisalabad, Multan, Karachi, Islamabad, Gujranwala, Sargodha are the same.
Conclusion
Sometimes, there is a view of some group of people that this car is not living up to their expectations and they are getting trouble with this car. The reality is, with such low price this car is providing the best quality available right now, there are some things that need to be improved and HYUNDAI SANTRO Club is improving day by day.
So, if you are looking to buy a family car of good quality HYUNDAI SANTRO 2016 is a cheap price car with beautiful design is waiting for you.