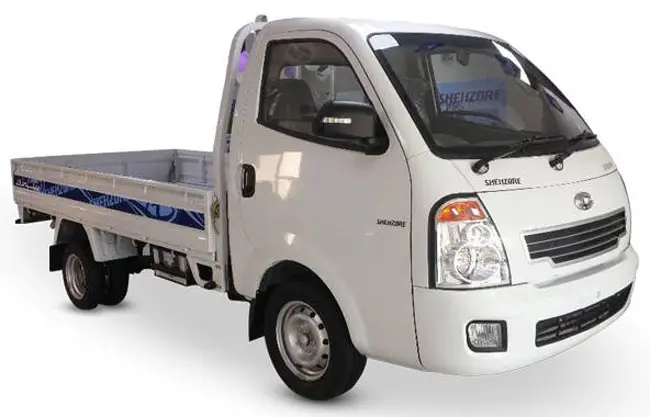 New Daehan Dewan 2018 Shehzore pickup price in Pakistan and introductory video. This popular commercial vehicle is previously known as Hyundai Shehzore in Pakistan, But now this beauty comes with more and newly added features, specifications, decent loading capacity, top speed, and better fuel economy average.
Daehan Shehzore 2018 Price in Pakistan
Daehan Dewan Shehzore 2018 Price in Pakistan is Rs. 1,849,000/-
New Daehan Dewan Shehzore 2018 Video

New Shehzore Features
Shehzore's new features include a 2.6-liter fuel-efficient diesel engine, Jack Knife Key, 3 spoke tilt power steering, dual-rear-wheel drive, 10 feet cargo deck length, auto door lock, sunglasses holder and cabin Lights, 1+2 seating capacity, meter cluster, wider interior room and storage space, and newly added convenience and safety features.
You can read the complete detail and specifications about this new Daehan Shehzore 2018 here.