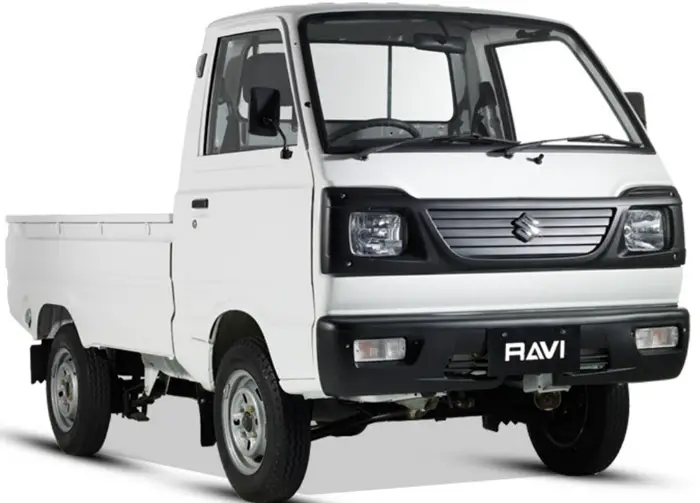 Suzuki Pickup Ravi is only available commercial vehicle in Pakistan hence the history is pretty brief. This vehicle was introduced in 90's and since then it has always ruled the market. Suzuki Ravi is used as a cargo van. Initially it was the only option available in the market but recently it got some competitors and now its market has decreased a bit.
Over the years there has been lots of variations in the engineering design of this vehicle. Suzuki ravi efi is not only a good choice if you wish to invest in your little business of your own but it has a nice resale as well. This is one vehicle you can sell in hours in Pakistan. Suzuki Ravi pickup price may vary from condition to condition. let's discuss this vehicle in detail now:
Performance and safety features:
This vehicle is designed for providing cargo services. The safety is a bit compromised though keeping in mind the price. The Ravi is equipped with EFi engine. This ensures quickest pickup, steady drive and optimum fuel efficiency. There are no airbags or ABS breaks but the vehicle itself is pretty stable. The breaks are fine and the road clearance is superb as well. The performance and millage both are above average for a vehicle like this. It provides 14 to 15 kilometer per liter fuel average.
Suzuki Ravi 2022 Price in Pakistan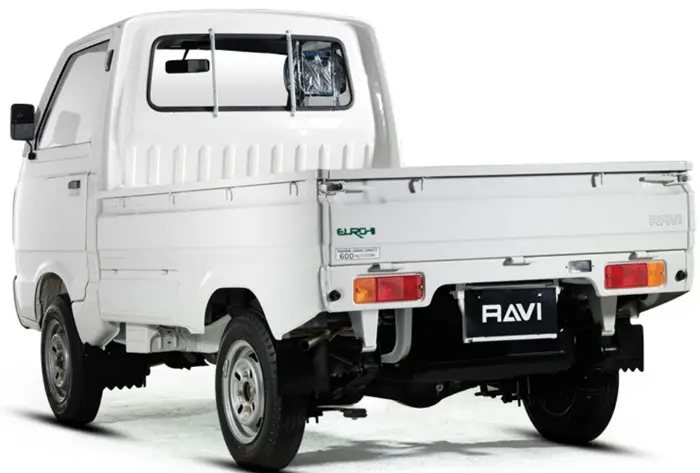 Exterior:
The vehicle is available in three colors but is famous and liked by others mostly in white and silver. These are neutral colors and also easy to maintain. The exterior is pretty simple. Ravi is the vehicle with absolutely no luxury and is equipped with all the things that are needed.
Interior:
Once again keeping it simple. This vehicle has the simplest of all interior. The interior is in black plastic with one speedometer, one fuel gauge and one heat gauge. You won't find any element of luxury in there. There is no media player of any sort or any LCD. Nor any leather seats or beautiful cuts of the dash board. Its just a simple cargo van.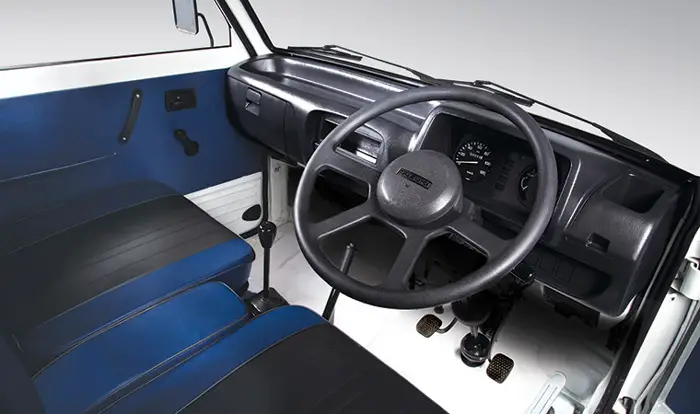 Specifications:
Following are some basic specifications of this commercial vehicle
Seats: 2 front seats
Transmission Type: Manual 4 forward gears
Engine Capacity: 796 CC
Fuel Tank Capacity: 36 L
Fuel System: EFI
Engine Type: Petrol
AC: Not Available
Leather seats: Not Available
Review
Suzuki is one main vendor of vehicles in Pakistani market. It has always stayed on the top for small and cheap vehicles. It gives the best of the best options available in best prices. Due to high purchases of the vehicles the maintenance of their vehicles are not expensive as well. Spare parts are easily available and the whole system is engineered keeping as less as possible loop holes. The engine is simple and hence even a local mechanic can tune the systems.
Final Thoughts:
Suzuki Ravi is a good investment for your business if you are looking for a vehicle that is fuel efficient, good resale value, user friendly and easily maintained. It is not a choice for you if you want luxurious features.

Share This Article with Your Friends