Suzuki Alto 660cc 2023 Price in Pakistan
| Variants | Specifications | Prices |
| --- | --- | --- |
| Suzuki Alto VX 2023 | 658 cc, Manual, Petrol | PKR 1,699,000 |
| Suzuki Alto VXR 2023 | 658 cc, Manual, Petrol | PKR 1,976,000 |
| Suzuki Alto VXR AGS 2023 | 658 cc, Automatic, Petrol | PKR 2,120,000 |
| Suzuki Alto AGS 2023 | 658 cc, Automatic, Petrol | PKR 2,223,000 |
Suzuki Alto Fuel Average

The fuel consumption of Suzuki Alto is almost 22 Km/L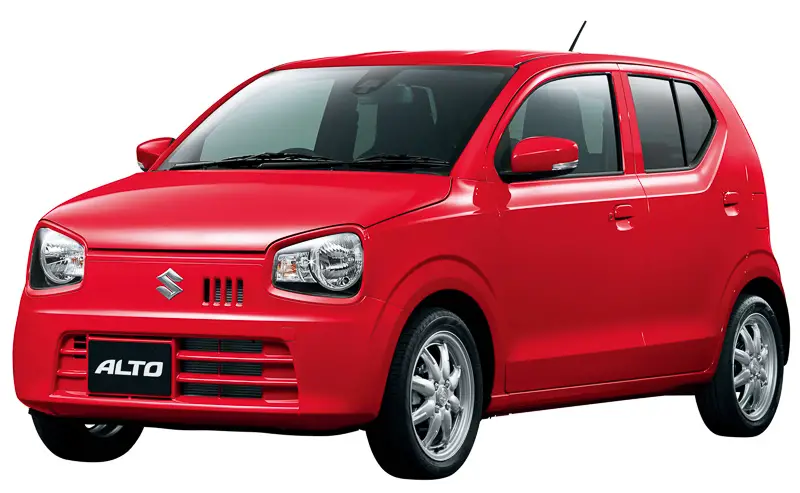 New Model 2023 Suzuki Alto 660cc Latest Pictures Launched with Specifications, Features, Mileage, Engine Power in CC and beautiful shape Alto Price in Pakistan. This is the most famous small car in Pakistan with beautiful look and average seating capacity.
---
See Also
---
Introduction to Suzuki Alto 2023
2023 Suzuki Alto is the newly introduced Japanese Suzuki model 2023 that has been launched recently. This car is not very much but in some of its features different and amazing choice to purchase. With its launch to answer questions relating to its price, features and specifications have also been answered in detail.
It is amazing to know that this car is one of the most searched cars since April 2023. As per views, this new model has been designed by keeping in mind the needs of an average car user specifically safety and comfort which can never be compromised when it comes to the purchase of vehicles. This car is expected to give high-level performance due to its advanced features.
Alto Interior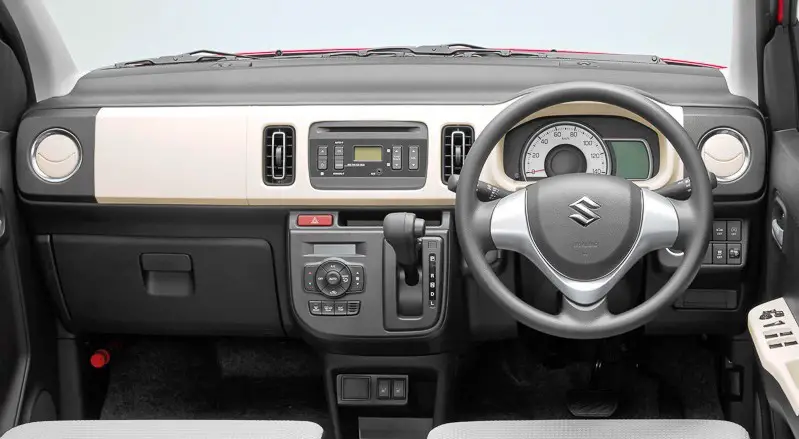 Now let's talk about what's inside this inspiring car. Inside of this car contains newly introduced colorful coatings and color schemes. There are many facilities that help drivers to manage their driving including manual climate, anti-reflective glass, Pioneer stereo player (MP3/CD) plus USB port. If you want to use it for placement of luggage, there is a pretty enough space of 129 liters with open seats. With folded seats, this capacity extends to 367 liters.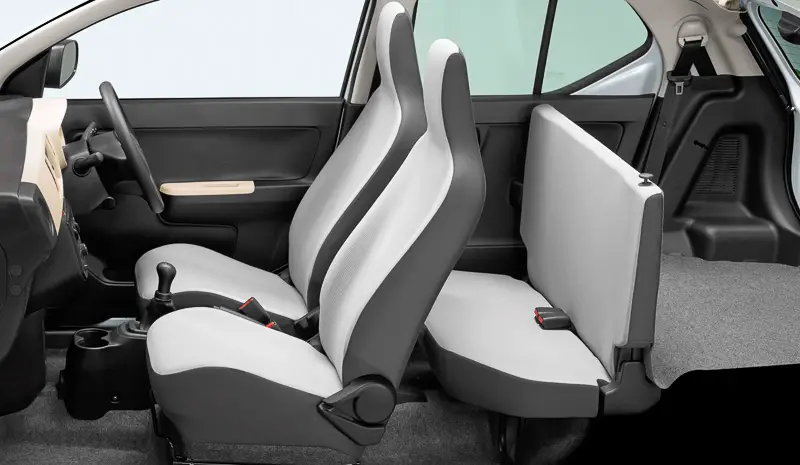 This newly introduced Suzuki Alto 2023 Model is fascinating with its great body shape that adds to its attractiveness. It is light to drive vehicle that is easy to handle. It has raised the roof for securing the interior space of vertical direction.  Seats are comfortable, and there is enough space for a small family comprising of 5 members to adjust in this beautifully designed Alto Car.
Alto Exterior
Its exterior is as inspiring as its interior when it comes to appearance and performance. It is a powerfully accelerated car that is equipped with paddle shift, improved turbo engine with auto shift gear (AGS) which is mounted upon body being more rigid. Brakes and suspension give dedicated turning.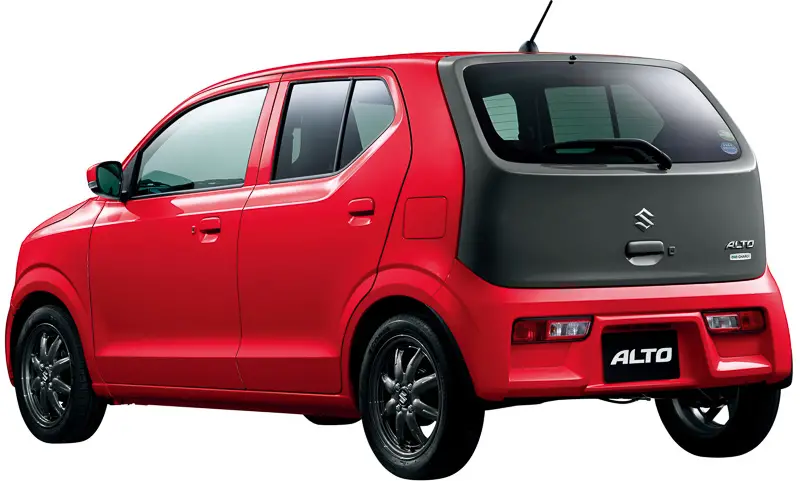 It has the private front seat that together with above features ensure higher driving performance with a comfortable ride. This car is the best possible example of advanced and safe technology.
Additional Features that Makes Alto Outstanding
This is the newly introduced version of the city car by Suzuki. This Suzuki Alto is 1.0 Variable Value Timing (VVT) which is 3 ½ meters long and equipped with engine that has 3 cylinders with a capacity of 68 HP and maximum torque of 90 Nm at 4,800 rpm. VVT is introduced for improving throttle response and ensure extra comfort and pleasure. Alto has a powerful engine of 660cc.
There are four versions of this Suzuki Alto 1.0 VVT
•    Alto 1.0 L VVT with the manual transmission
•    Alto 1.0 GL VVT & VVT
•    Alto 1.0 GLX with automatic/manual transmission
•    Alto 1.0 VVT Start & Stop

All of these models have same equipment of ABS, EBD, side impacts bars, sides and curtain airbags, dual airbags, GLX traction control and ESP.

See Also: New Honda Civic 2016 Price in Pakistan, Pictures, Specs

Its fuel consumption may seem worrisome, but it has the facility of brushing up its basic parts like engine start and regenerative braking system. It is an enough efficient car with respect to fuel consumption with a traveling or mileage capacity of 22 KM per liter.

Base price of Suzuki Alto with the current exchange rate stands at 1,306,000. Keep in mind that this price is ex-Japan and not the Suzuki Alto price in Pakistan.

This is the highly desired car nowadays due to its affordability and structure that understands needs of average income person. This is a fully featured family car for a mini family that gets minimum expenditures while giving a safe and comfortable ride.  This car is relatively reasonable that is designed by considering the income level and traveling needs of middle-class persons.

Share This Article with Your Friends