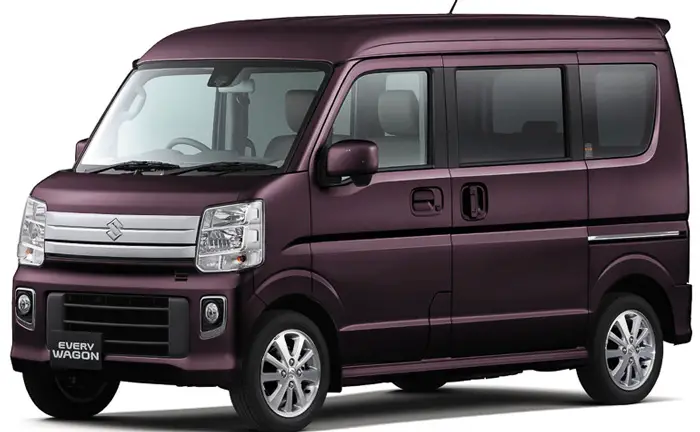 Suzuki Every Price 2023 In Pakistan – Suzuki has been the best-selling Pakistan brand for decades. It is the brand loved by every single Pakistani because of its quality, performance, and safety features all are extraordinary and best.
With the introduction of Suzuki Every, the company has enhanced its repute in the market. It is equipped with a professional design and a powerful engine, which makes it an ideal car for Pakistani roads. This car is the true display of style, comfort, performance, and technology. Thus, it will be your best companion on long journeys.
One of the amazing features of this car is that it meets the demands of Pakistani families because of its comfortable interior. It has won the hearts of many people. It has a good reputation in the Pakistani auto market because of its amazing features.
Suzuki Every Price 2023 In Pakistan
Suzuki Every has the following extraordinary features.
Performance
It has an extraordinary engine of 0.66 Liter SOHC 12 Valve Inline-3 that is famous because of its twin technology having two types of transmission options one it 3-speed automatic and the other is 4-speed automatic which delivers a good power range of 57.6 horsepower. Its fuel tank is huge with a fuel capacity of 40 liters. It is considered the best car for long journeys.
Suzuki Every Wagon Fuel Consumption
Suzuki Every Wagon has an extraordinary mileage of 24 km/Liter, which makes it a very fuel-efficient and eco-friendly car because of less fuel consumption.
Safety
Suzuki engineers equipped the car with the versatile and latest range of safety features that make it an ideal car. It has front seat belts for protection from sudden jerks and thus saves you from the sudden impact of any jerk.
It is also equipped with an anti-lock braking system and airbags, which are adjusted for your protection in any dangerous situation. It is manufactured in the best way to provide you with a safe and risk-free drive.
Interior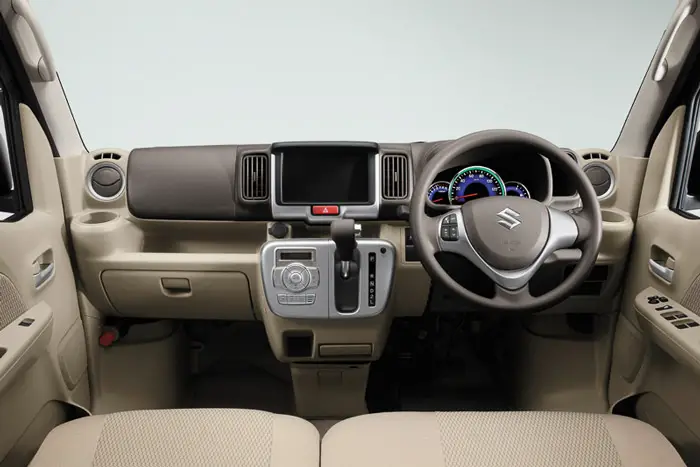 Suzuki Every Wagon has the most comfortable interior. Its seats are manufactured with special adjustments that make it comfortable and easy to drive. It has plastic trim pieces of black and beige contrast and its seat is covered with a comfortable covering. Apart from that, it has all the features a car must have like proper air conditioning, stereo system, and an additional tachometer.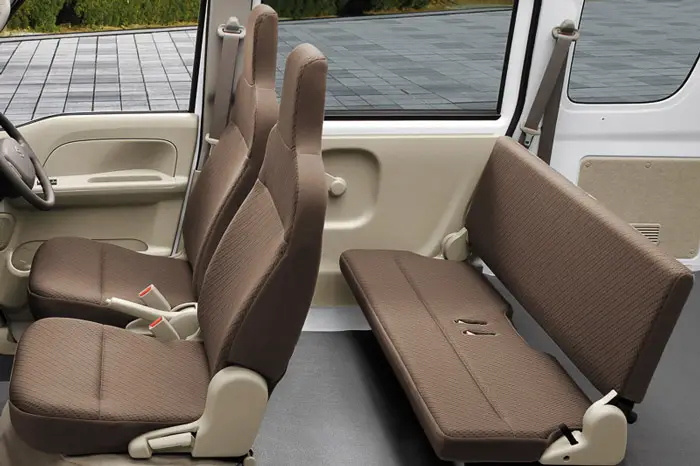 Some of the amazing interior features are power steering, power locking doors, and a keyless entry system. It is also equipped with power windows, the rear seats are removable and it has reclining features. The interior is spacious from front and back which makes you easily adjust and have a comfortable journey.
Exterior
It has a classy body with a classic van design. It has a gorgeous rectangular front with side-swept highlights, which enhances its grace. Its exterior is also equipped with a small silver grille that features double intakes and triple air intakes.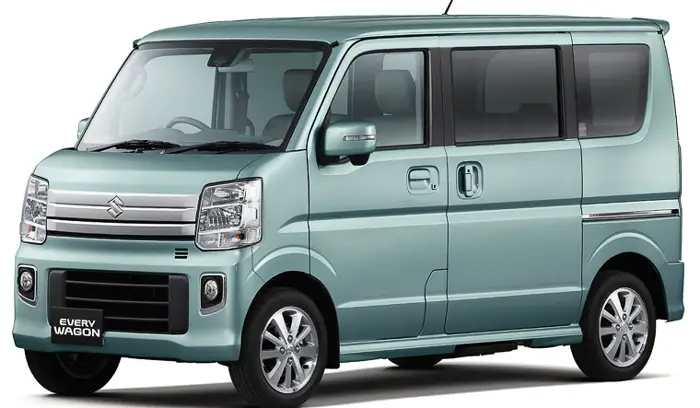 It has the latest sliding doors and the rear hatchback and standard taillights. It has a modern and unique style, which makes it different from the other cars of the same category. The car is manufactured with the maximum use of glass in front, rear and on sides, which makes it an eye-catching and innovational vehicle.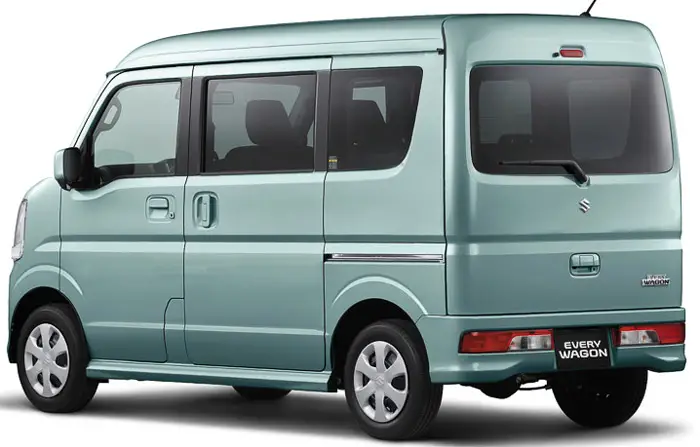 Salient Features & Specifications

It also has following special features that make it an extraordinary car
Suzuki Every Wagon engine capacity is 660cc
It is available in two driving types, one is two-wheel drive and the other is four-wheel drive
The fuel consumed is petrol
It is manufactured in both manual and automatic gear
It has a 5-speed manual gearbox which is manufactured with CVT automatic transmission
It has an awesome mileage of 24 KM/L
It is very fuel efficient and eco-friendly
It has 5 doors and seating capacity for 6 persons
It is very spacious and comfortable
It has a keyless entry
Conclusion
Japani Suzuki Every Wagon is an ideal family vehicle for a long journey because of its high comfort level and latest technology. So it can be regarded as your best companion. You can comment below if you need any further info regarding this wagon.

Share This Article with Your Friends