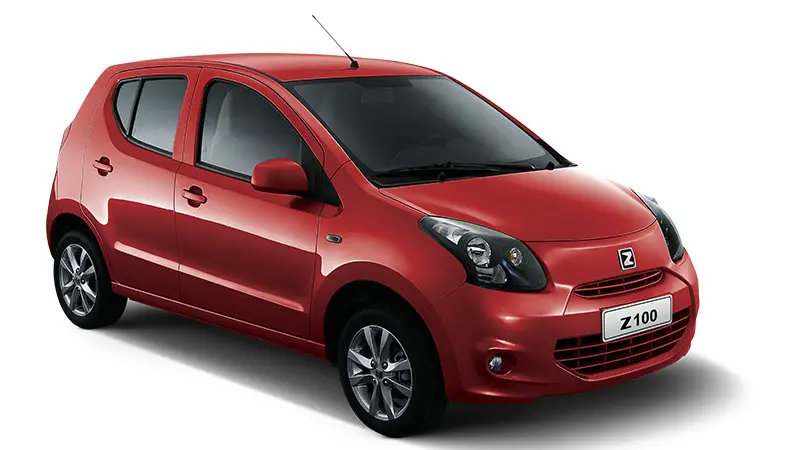 Zotye Z100 finally launched in Pakistan with a Price tag of Rs. 1,172,000. This is a five-door hatchback city car with a design which resembles and sought to be inspired from the latest generations of Suzuki Alto. The model being initially revealed a year earlier is said to be one of the cheapest automobiles in Chinese markets at the moment.
Zotye Auto officially known as Zotye International Automobile Trading Co Ltd owned by Chinese automobile manufacturers. New launch of Zotye z100 is beyond amazing and require a great review. The car assembled are made in China may be a bit pricey, but it's worth every penny you spend on it.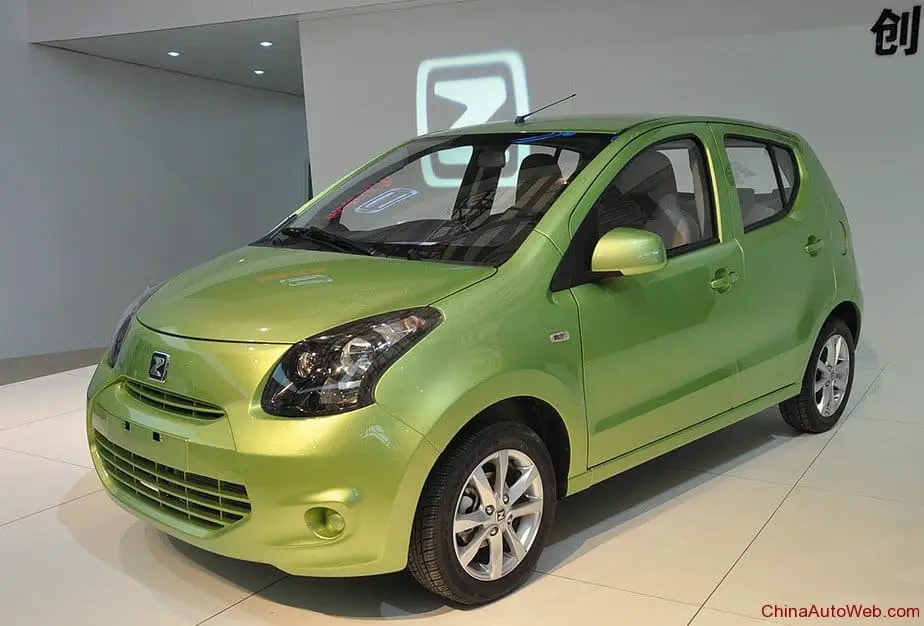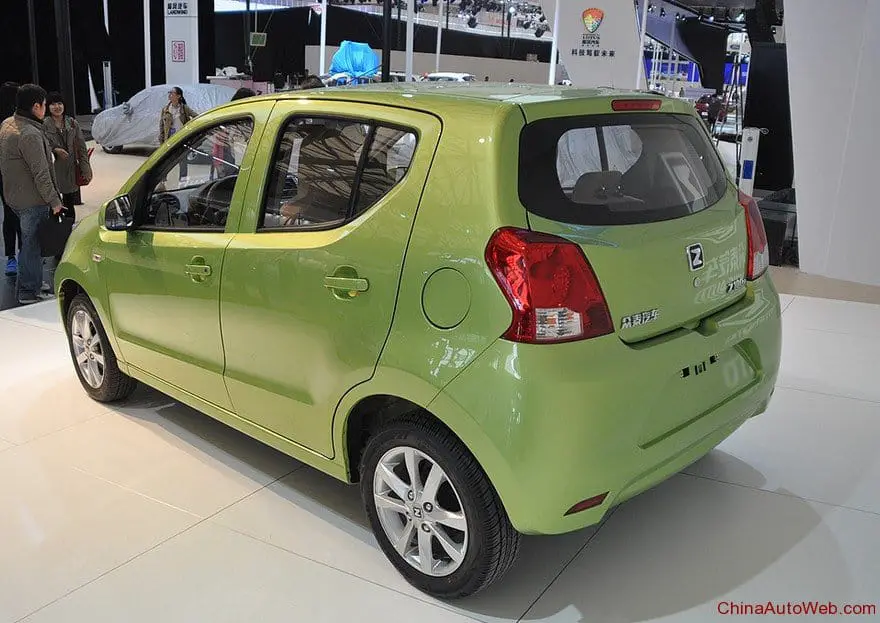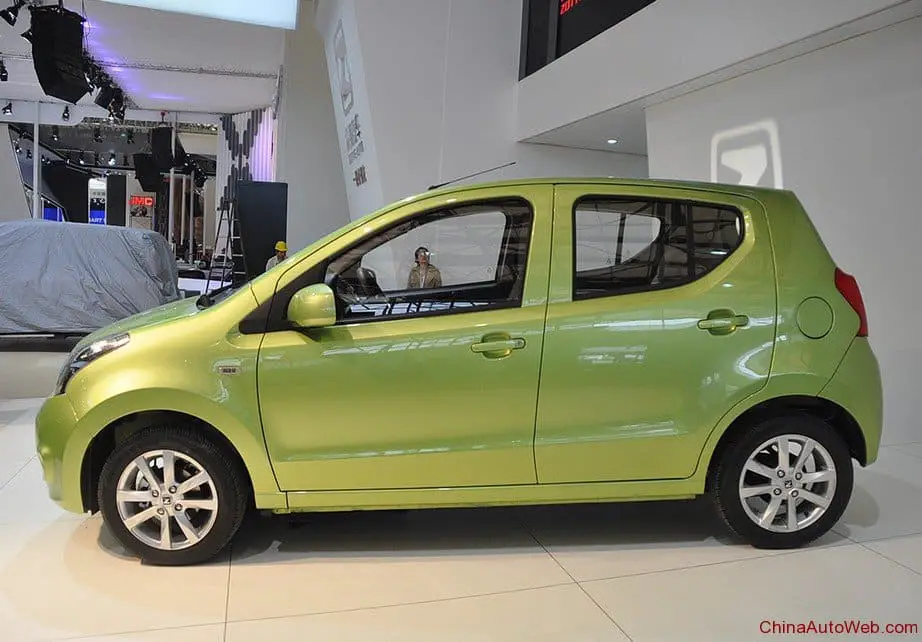 What differentiates Z100 from all at the other automobiles available in the market at the moment is the wide variety of features it is offering.
2017 Zotye Z100 Price in Pakistan
This china car is available in Pakistan for Rs. 1,172,000 and the lovers of this car can book it for the lowest price ever offered, Rs. 25,000. Users can sign up for a test drive by clicking here.
Zotye z100 Features
Performance
The Latest model of Z100 comes with a 999 cc engine displacement with a maximum power of 68 hp 3500 RPM. Its maximum torque is 66.4 lb/ft (90 nm). The five-seater hatchback car is tri cylindrical with three-cylinder capacity. The transmission of the car is manual with up to 5 gears.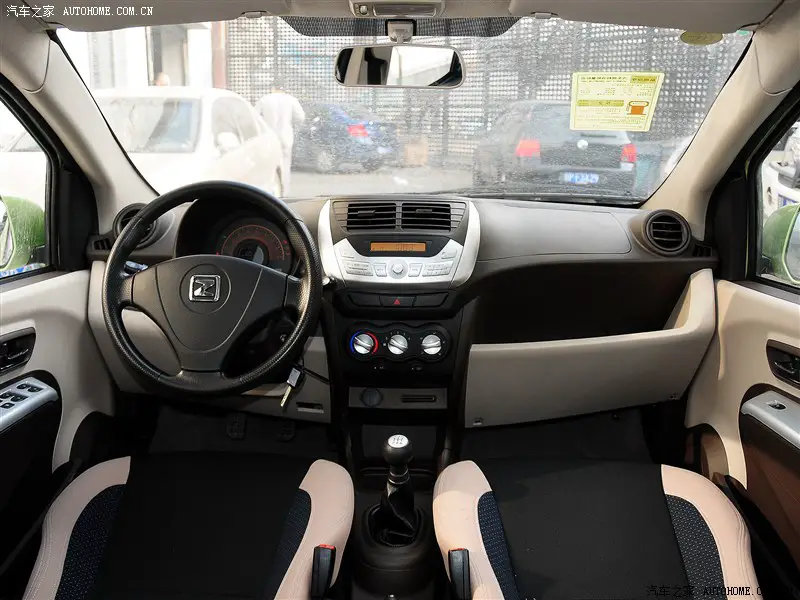 Fuel Average/Mileage
The car is petrol supported with a mileage of 18.9 km which is ideal for everyday use. The fuel tank can carry 35 litres of fuel so that you are less worried about the frequent stops at the fuel station.
Fuel warning: In addition to this, the smart car has a low fuel warning, so it keeps you updated.
Anti-lock braking system: It also has an anti-lock braking system making sure that your car is safe even when you are not present.
It just design to keep your comfort as a priority with electronic power steering, power windows and air conditioner.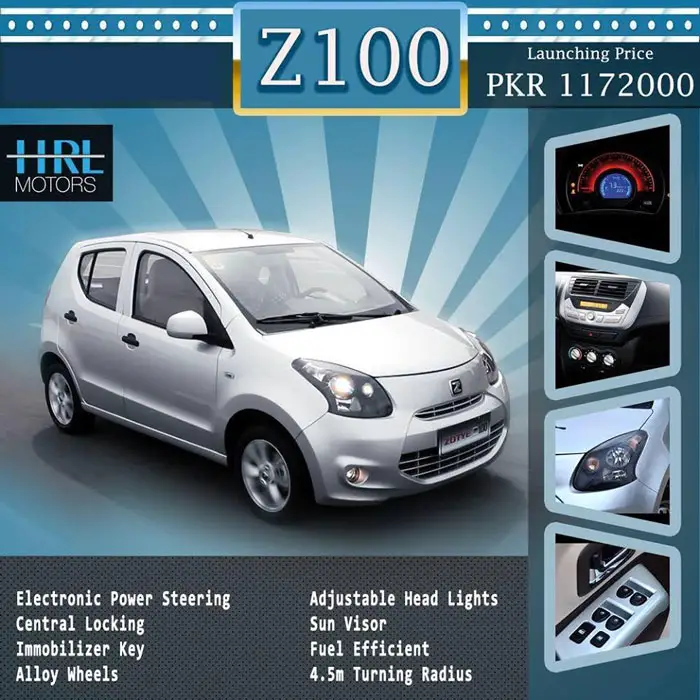 Seats
If you have a small family, then this is an ideal ride for you. The car has 5 seater capacity with comfortable leather seats with seat belt warnings for your safety.
The competitive market features of the car includes:
Parking Sensors – Reverse Parking Sensors
1000cc Euro IV compliant EFI Engine
5 speed Manual Transmission
Electric Power Steering (EPS)
Power Windows (All Four)
Central Locking with remote key and override lock
Digital Instrumental Cluster
Maximum Cargo – 129 L
Tail Lights
Fog Lights
Digital Clock
Child Safety Lock
Speed Sensing door lock
Head lamps
Colored Bumpers
Vented Discs in front brake type
Heater
Cabin Lights
Speakers
USB Compatibility
DVD Playback
Bluetooth Compatibility
Steering adjustment
Final Thoughts and Review:
The new model is the automobile version of beauty with brains. The shape of the car is as good as anything the competitors are offering. And the diversified features it has brought is no less for the price they are charging. The company's market competitive pricing strategy is on point as they have directly targeted the consumer market.

Nothing leaving behind the car lacks few main features which might be the decision making factor in few cases. These include voice command, GPS navigation system, airbags, anti-glare mirrors, Keyless start, sunroof and daytime running lights.

All in all the Zotye Z100 2017 new model is a must-have. If you are looking for an upgrade without making compromises to your budgets, then you should seal the deal.

Share This Article with Your Friends