FAW Vizi V2 Price in Pakistan, Pics, Specs and Features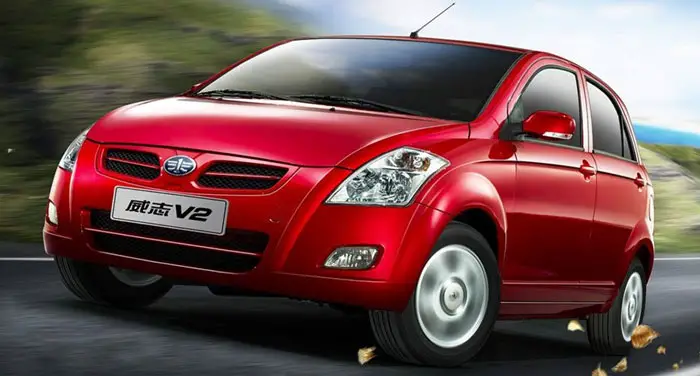 FAW V2 Price in Pakistan – The 1st Generation FAW V2 was introduced in 2013. The 2013 V2 is a front engine front wheel drive hatchback. The 1st Generation V2 is available in 1 variant V2 VCT-i. Its engine is 1.3 Liter DOHC 16-Valve Inline-4. The 1st Generation 2013 FAW V2 can achieve an average of up to 9KM/L making for an estimated driving range of up to 333KM from the compact hatchback's 37 Liter fuel tank
About FAW Motors:
Al-Haj FAW Motors (AHFM) was incorporated as a Private Limited Company in October 2006 and is the sole distributor and progressive manufacturer / assembler of FAW heavy commercial vehicles, Light Commercial Vehicles and Passenger cars in Pakistan.
Al-Haj FAW Motors first Product-line was launched in 2006 and since then it has entered the automobile industry with long term plans to market and sale good quality, reliable, economical and well designed vehicles to the local customers. The local production of FAW vehicles started in August, 2011 in our state of the art manufacturing facility located at Zulfiqarabad Main National Highway Karachi.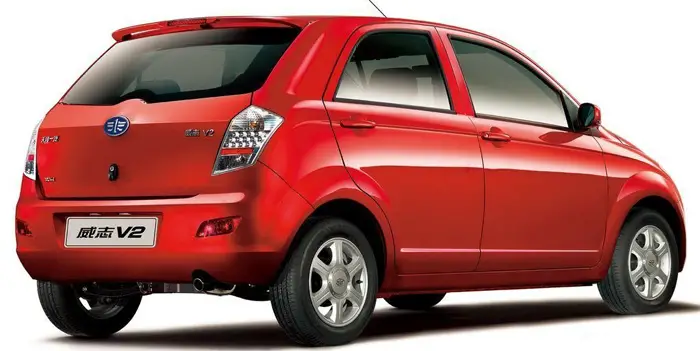 Faw V2 Specs & Features:
FAW Vizi is a small hatchback, comparable to Suzuki Swift and Toyota Vitz but in the engine area, Vizi has a 1.3 liter engine which produces 67 KW and 120 nm. of torques.
In full details, it is a water-cooled 4-cylinder, with 16 valves, DOHC, VCT-I, electric control and multipoint fuel injecting engine. So that's a lot of science but will it be reliable? We're guessing so as the Vizi is directly based on 2003 shape Toyota Vitz.
Vizi is a Euro-4 certified model which is front wheels drive, and which gives 100 kms in 6.1 liter of fuel meaning the kmpl is about 16.39 which is fairly impressive but city driving would get you about 12-13 kmpl (kilometer per liter) at max.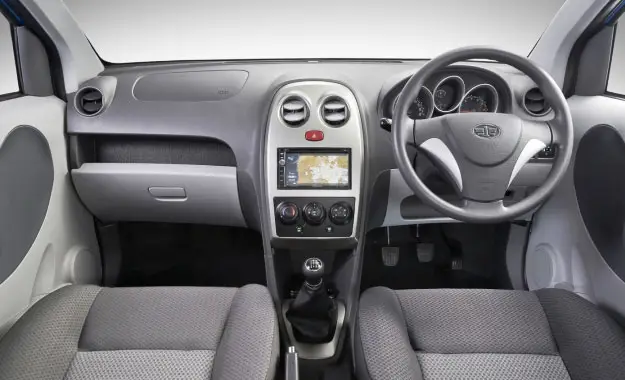 The Vizi will offer two airbags (One driver and one for passenger), ABS + EBD (Electronic brake distribution) brakes, neck injury protection head rest, anti splash special coating, Four Built-in anti-bump girder in doors as well as front bumper for protection against collision.
FAW Vizi V2 Price in Pakistan
Rs. 1,049,000
Overall, the FAW V2 is definitely a notch higher than other compact cars in Pakistan. Being a new car, it incorporates latest technology to make it stand out from the competition. Everything from the interior to the exterior and the power under the hood is commendable.