Model Suzuki Cultus 2016 Price in Pakistan – The 2nd Generation Suzuki Cultus was introduced in 2007. The car received a facelift in the year 2013 where it got series of exterior cosmetic upgrades and an engine upgrade that made it EURO II compliant.
Latest New Model Suzuki Cultus 2016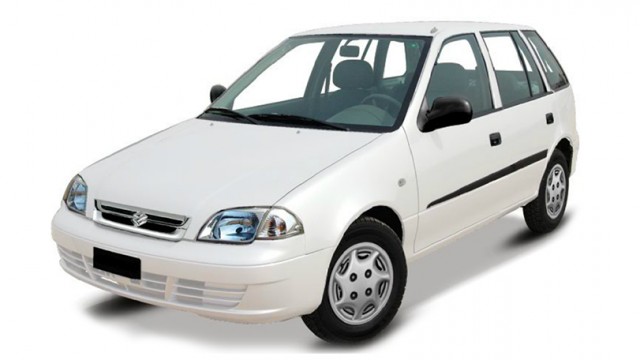 Suzuki cultus 2016 is the latest model of Pak Suzuki Company. It was released by Suzuki few days ago. This car is very smooth in driving and its seats are very comfortable. It has everything in it which a good driver needs. If you want to go on vacation with your family, then it is the best car for this purpose.
Cultus Interior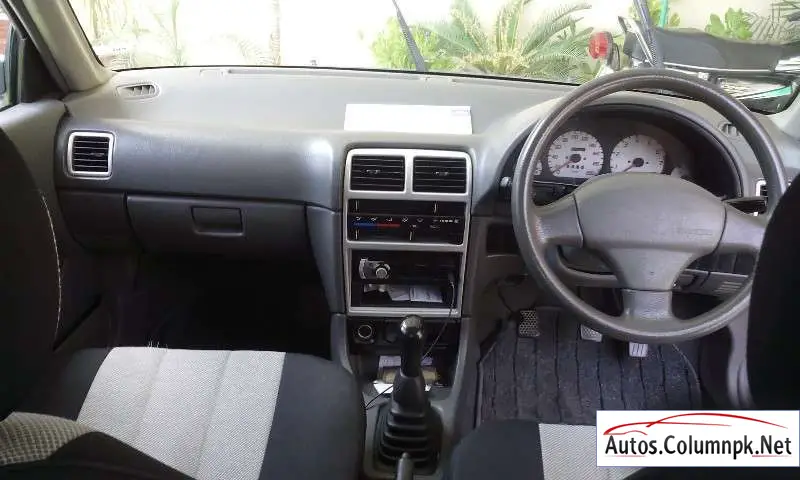 The interior of the 2016 Suzuki Cultus compromise's the use of dark tone plastic trim pieces accented by silver coloured plastic trim pieces. Cultus front and rear seats come covered in beautiful black fabric while partial fabric material is used for the door trim.
See Also: Suzuki Celerio 2016 Price in Pakistan and Pictures
Standard features include a stereo speaker system with CD and AUX input, air conditioning, power steering and central locking. The interior provides ample space to seat 5 people with a sufficient amount of legroom.
Cultus Exterior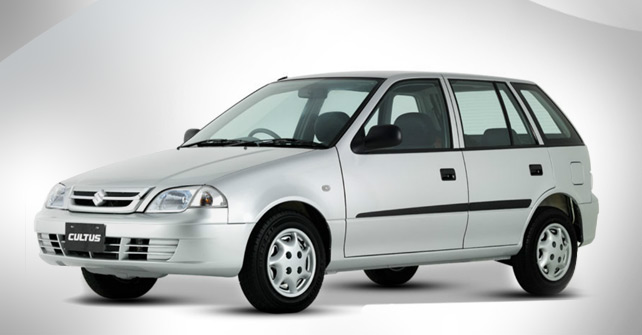 The exterior of the car is also very good and strong. It has automatic lights in it. The bumpers and headlights of the car give it a very shiny and beautiful look. The overall exterior of the car is very beautiful and stylish. The body of the car is very strong and beautiful. Its body type is hatch black. This is the only car having this type of body. If you buy this car, then you will never repent on your choice.
Engine Specifications
Engine
1.0 Liter SOHC 16 Valve Inline-4
Gearbox
5-Speed Manual
Features
This car is very comfortable. It has amazing features. This car stores 40 to 50 liters of petrol in it. It consumption of petrol is very low.It has a 4-cylinder engine with the capacity of 993 ccs. It is a very efficient car and it consume a very low amount of petrol. It is available in the market in different colors like aqua, black, and white and blue.

The engine of the car is very powerful. It has an engine named G10b EFI. The seats of the car are very comfortable and make you feel relaxed. The best feature of the car is that it transmission is manual, but it can be changed to automatic. It is your choice that which kind of driving you like.
Price in Pakistan
Cultus: 1,034,000
Cultus CNG: 1,109,000
The price may be changed as the time passes. It is the best car available in the market which you can buy at a very reasonable price.

I hope you like this brand new model Suzuki Cultus 2016 Price in Pakistan, Specifications, Pictures, Mileage in Lahore, Karachi, Gujranwala, Sargodha, Faisalabad.

Note: Pak Suzuki Stopped the Production of Cultus Since 2016 in Pakistan.

Share This Article with Your Friends