Nissan Motors of Japan is exploring the possibilities of re-launching its different models along with Datsun in Pakistan depending on upcoming auto policy for the next five years.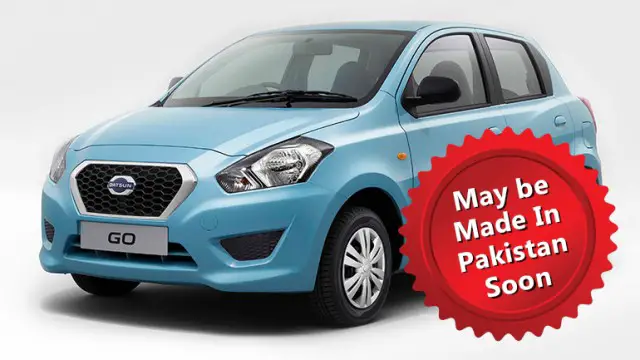 There is a strong possibility that Renault of France, being a global partner of Nissan, may follow to introduce their products. As per global practice Nissan and Renault had been launched simultaneously in some countries.
The Japanese car maker initially expects to achieve a market share of 10-15 per cent in the next two years. However, their target of sales is around 50,000 units per annum.
Management meetings are underway between Nissan Motors and Ghandhara Nissan Ltd (GNL) to discuss various aspects like product specification, price positioning, expected market growth and most importantly meeting the standardised localisation for new entrant.
"GNL is in process of finalising with Nissan Motor Japan for the necessary preparation to start production of Nissan and Datsun initially," Senior Executive Director Marketing and Sales, GNL, Muazzam Pervaiz Khan told Dawn.
"Efforts are underway to initially assemble two brands at the company's existing production facilities for which the company is expanding production capacity and investing in jigs, fixtures and tooling etc."
GNL expects an investment of over Rs2 billion for Nissan and Datsun vehicles as the infrastructure of production facility already exists. Vehicle production would create a number of jobs."We plan to enter the market by the end of 2016 or first quarter of 2017," Muazzam said.
"The Japanese manufacturer is now very cautious in view of stiff competition with already established Japanese players," he said, adding that the company is evaluating various market studies as to how it will offer competitive prices as compared to its rivals. The car maker is also seriously thinking about the design, quality and safety features that can lure more buyers.
Based on government parameters of achieving the localisation, the company will strive to meet the standard localisation percentage within the stipulated period of time as per the government regulation, he said.
The government is trying to attract new investors in green field projects and revival of unutilised plants. According to Muazzam, the possibility of green field is remote due to small TIV (total industry volume). However, the unutilised plants would be a big attraction for new players as the investment is relatively low and secondly the project can be launched in a short period.
He added that there are no two opinions about the dire need of new entrant in passenger car and light commercial vehicle segments.
The country's car market has huge potential, but much would depend on the new auto policy and incentives to be offered to the new entrant coupled with general economic conditions and law and order situations, Ghandhara official said.
He recalled Sunny was launched in CKD condition in 1995 and 2008 but did not leave a good impact in the market due to some internal problems.
He said import of used cars is definitely a drawback for the local stakeholders as well as for the vending industry that invested billions of rupees on their infrastructure and created thousands of jobs. via dawn