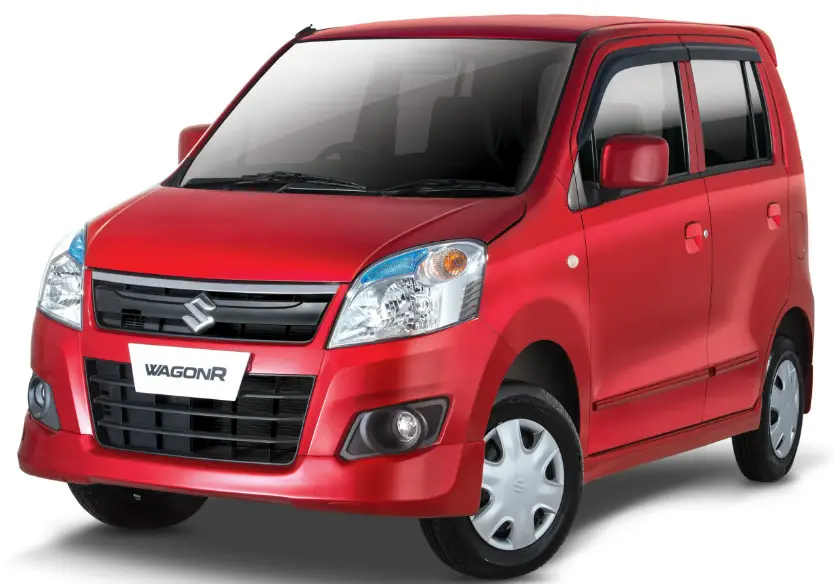 The Wagon R was launched in 2014 by Pak Suzuki Motors. It is offered in 3 trims but they all share the same engine and transmission. The engine is a brand new Suzuki K-series unit, which is far more economical and quiet than the engines of other Suzuki hatchbacks available in Pakistan.
Suzuki Wagon R comes with myriad safety features. With a unique Antilock Braking System (ABS) and iCAT intelligent computerized anti-theft system, safety ceases to be something to bother about, when it comes to Wagon R. It competes with the likes of Indica Xeta and the Santro Xing but wins hands down when it comes to engine refinement.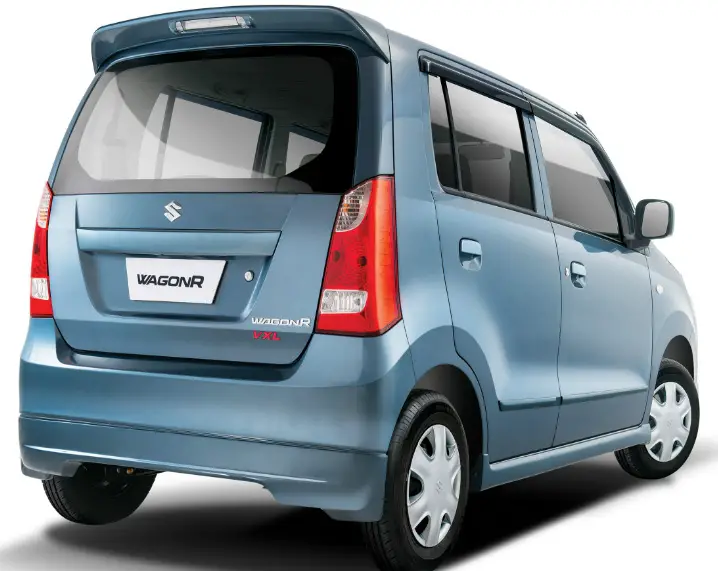 Atif Zafar, at JS Research, said that the details and specifications of the car are very good. After the shutting down production of Alto VXR, Pak Suzuki had been trying to deciding which car to manufacture in Pakistan; the replacement is the Wagon R.
Saeed said that it will fill the gap of Alto and Daihatsu Coure which were discontinued. Pak Suzuki has completed their home work and is now set to launch Wagon R Pakistani Built/Assembled by the end of April 2014.
Beautiful Interior
Concerning the interior design and features, it is as much spacious as such a car can ever be, while retaining its style and serenity. For enjoying ultimate comfort during a long drive, you have soft and very high quality seat fabric.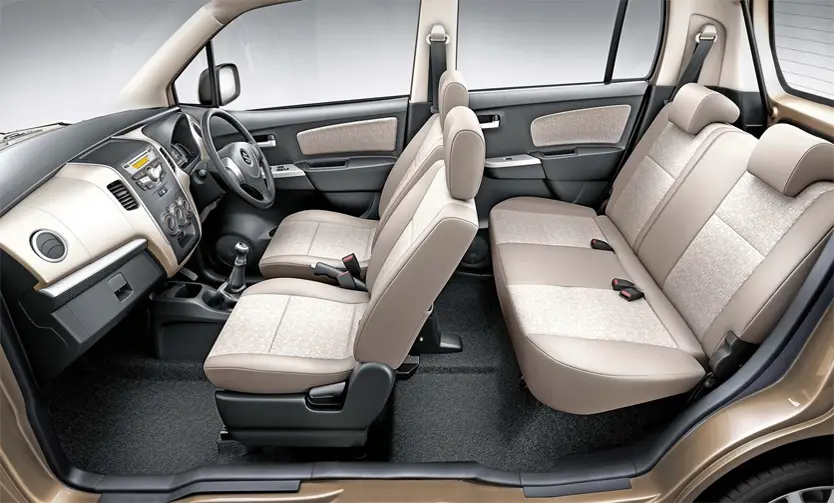 Advanced Safety System
There are two really very threatening problems, related to the transportation system in Pakistan that the vehicle owners have to face in their everyday life. Firstly, the poor road conditions involve damage to the automobile, often causing an incompensable loss of precious human lives.
There are three variants of Wagon R; VX, VXR and VXL.
WagonR Price in Pakistan
VX: Rs. 849,000
VXR: Rs. 959,000
VXL: Rs. 999,000
Suzuki Wagon R 2015 Features
Powered by the state-of-the-art K-series engine
1.0L Petrol Euro2 Engine (VXR Model)
Key less entry and immobilizer (Anti-Theft Security System)
5-Speed Manual Transmission
Power Steering, Tachometer, Light Off and Key reminder
Manual Air conditioning System
Pearl Red, Graphite Grey, Solid White, S.Pearl Black, Silky Silver, Smoke Green, Phoenix Red, Dark Blue and Sand Beige Colors
Front and Rear Suspension
35 Liters Fuel Tank Capacity
5 Persons Seating Capacity
Conclusion: Suzuki Wagon R is the best family car in Pakistan for small family. Its fuel saving and having a beautiful interior and exteriors.