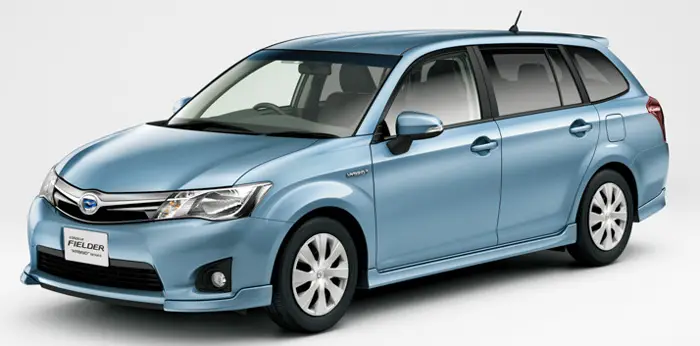 Toyota Fielder was launched in 1996 by Toyota Japan Company, and it became very popular soon enough. Till 42 million units were sold out in global markets, and new Corolla Fielder wagon looks better than ever before! Toyota Fielder 2013 is family vehicle. It is big, sophisticated, stylish. 2013 Fielder is a imported car from japan. Its available is 7 colors.
It is one of the most spacious station wagons to be offered by Toyota under a very affordable price tag. It is offered in 4 variants including a Hybrid version, G, S and X.
Exterior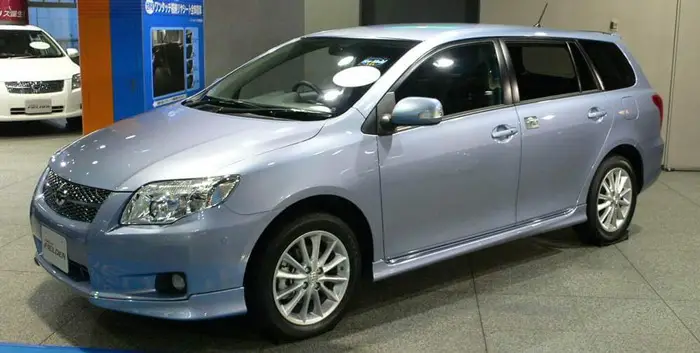 Toyota Corolla Fielder design has been evolving since its introduction 1996. However, it has sustained its five-door body style. The standard exterior features include beautiful front fog lamp, front spoiler, xenon headlight with discharge lamp, rear wiper, privacy glass, rear spoiler and UV cutting glass. In addition to these, you can also opt for the optional exterior features like rear fog lamps and aluminium wheels.
Interior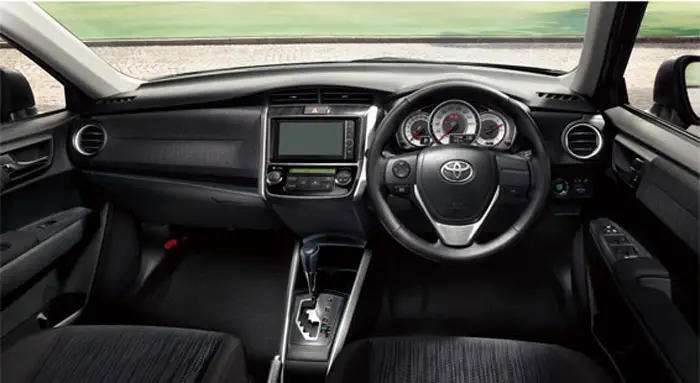 Unlike the Toyota Probox station wagon, the interior of the Fielder Toyota is more satisfying owing to its premium features. The standard equipment inside the driver's cabin include wood panels, power windows, tilt steering wheel wrapped up in leather and centralized door lock.
Fielder Fuel Consumption
Toyota Corolla Fielder is a Highly fuel efficient car with an overall consumption of 8.3 liters/100km making it one of the most reasonable family car to own in Pakistan due to its spacious interior and incredible fuel efficiency.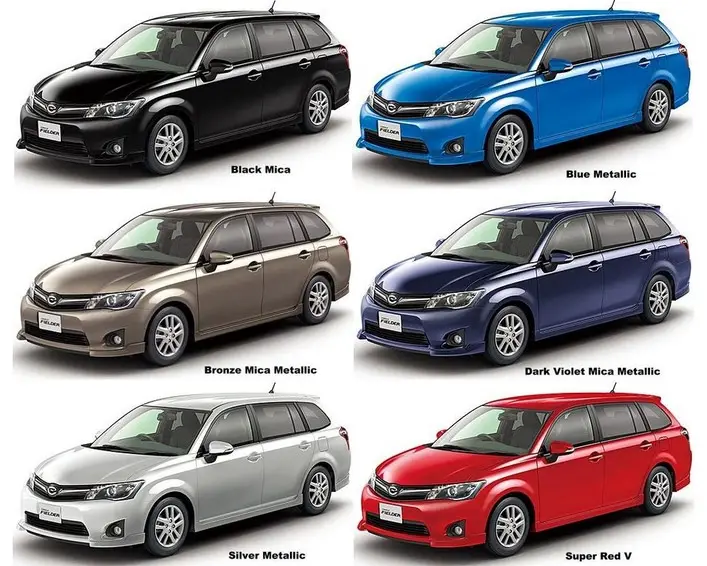 Corolla Fielder Features
Air Bags
Air Conditioning
Transmission: Automatic
Engine Capacity 1500cc
Power Steering
Power Locks
Key less Entry
Power Mirrors
ABS Brakes
AM/FM Radio
Cassette Player
CD Player
Corolla Fielder Price in Pakistan
Toyota Fielder 2015 Price: 23.3 Lacs
Toyota Fielder 2011 Price: 16.2 Lacs
Toyota Fielder 2008 Price: 15.5 Lacs
Toyota Fielder 2007 Price: 15.1 Lacs
Toyota Fielder 2006 Price: 14.3 Lacs
Bottom Line
The Fielder Toyota has a comparatively lower resale value compared to locally assembled Corolla, but high end safety features and fuel economy make it a popular car in Pakistan. So, if you plan to sell your Toyota Fielder used car in future, you will not make a huge loss considering its demand. This is the beautiful family car for normal use.