Suzuki Bolan Carry Daba Price in Pakistan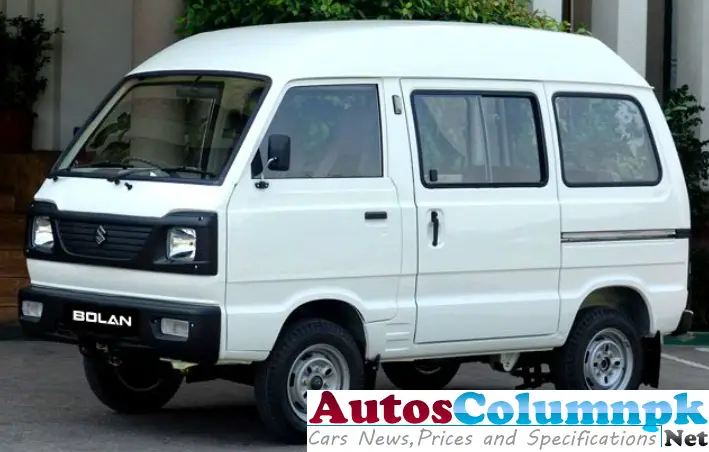 Suzuki Bolan Carry Daba 2015 Euro II Technology is the most favorite family wagon in Pakistan. Its simple, cheap, and economical. To appeal to the taste of public at large, the new high roof van is available in four different models, name as VX, VX CNG, VXR, and VXR CNG. Its the most high selling vehicle in Pakistan.
Interior
Suzuki Bolan Carry Daba has a seating capacity of 8 peoples. Its has a very open interior design as one can easily sit in. This vehicle have a 36 litre fuel capacity. Carry Dabba seats are covered in vinyl and can accommodate 7 people easily or seating capacity is 7 person. Features available on the higher end VXR variant include air conditioning and fabric seat upholstery.
See Also: Suzuki Bolan Van Carry Daba 2016 Price in Pakistan
Exterior
Suzuki Bolan have a fairly boxy design. The flat front fascia features square headlights with a rectangular styled black grille and rectangular fog lights integrated into the black bumper. The rear end of the Bolan features rectangular stacked taillights with a black bumper. The overall exterior of the Bolan is very tall, square and fairly van like.
New EFI Engine
The Bolan is equipped with EFi powerful engine. This ensures quickest pickup, steady drive and optimum fuel efficiency. 0.8 liter 6 Valve four-stroke 3-cyclinder 796cc engine.
Review
Comparison between Bolan Carry Daba Vs Suzuki Every: This vehicle is not a best as compared to Suzuki Every 2014-2015.This vehicle is not a best as compared to Suzuki Every 2014-2015.
Features
New EFi, Water Cooled OHC Engine
4-Forward All Synchromesh, 1 reverse Transmission
Newly design instrument panel with New 4 spoke steering
Extended bumper
Solid White, Silky Silver, Pearl Red and Metallic Colors
Front and Rear Suspension
2.5 Liters Engine Oil Capacity
36 Liters Fuel Tank Capacity
5 Persons Seating Capacity
Bolan Cary Dabba Price in Pakistan
Rs. 695,000
Suzuki Bolan Carry Daba also used for pick and drops the students from home to college/school and vice versa. This is the most used family van in Pakistan. This is also used to transport luggage from one place to another. Overall this smart and cheap family van in Pakistan.