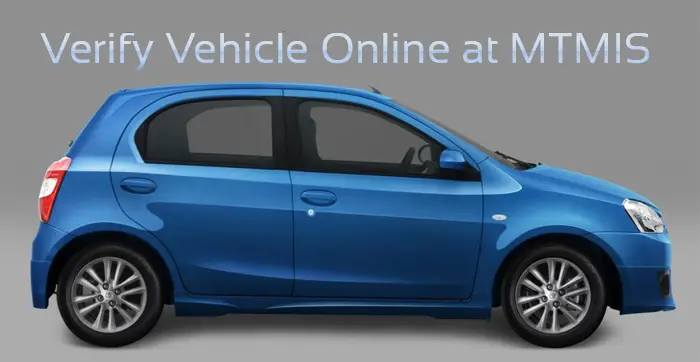 MTMIS Punjab: We are well aware that the number of crimes in the world of automobiles is increasing on a larger scale. You cannot trust anyone while you are buying a vehicle. It has become very important to check the owner registration and other documents validity of the car before buying it from an unknown person.
The advancement in technology has made it very easy for us to check anything with only a single click. Therefore, the government of Punjab has taken this bold step to allow the citizens to get the verification of the vehicle that they are looking forward to buying.
MTMIS Punjab:
Punjab Excise and Taxation department has taken the enormous step and introduced the online platform to Check the Vehicle Registration & Owner Verification by just entering the car number. It has made it possible for people to find out whether the vehicle they are going to buy is legally registered and verified or not. This is a facility specially designed for the people of Punjab.
How to Verify Vehicle Registration Online in Punjab:
The method of using the MTMIS Punjab is very simple. All you have to do is enter the car number and the online system will provide you with the following information about the car:
Registration Date
Details of the Owner
Specifications of the Car
Objectives:
The main reasons for the introduction of this system were:
To prevent people from buying the stolen vehicles
It will also prevent you from purchasing illegally registered cars
It will also let you know if the person offering you the car is the owner of it or not
The main feature of this car registration verification system is that it is accessible on your smartphone. You can check the status of the automotive anywhere you want.

So wisely check the owner verification of the car before buying it so you can be protected from any fraud. Stay blessed and good luck!!

Share This Article with Your Friends